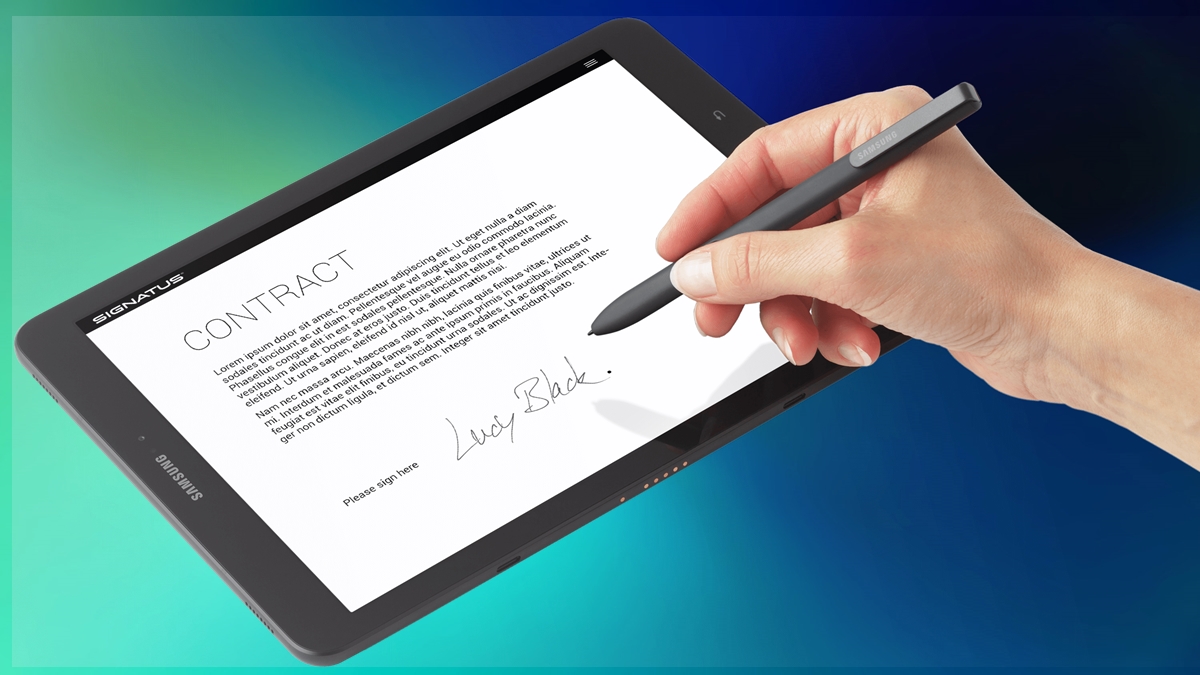 In 2020, university graduates have almost all grown up surrounded by technology. Be it smartphones or social media, administrative packages, or web literacy, institutions expect and require a certain level of digital understanding throughout modern schooling. This requirement goes for everything from homework to picking classes. This year, of course, it's even more necessary, as most students must graduate entirely online due to the need for social distancing!
92% of modern college applications happen online, and with 23 million students, digitization is pretty much necessary to move forward. The existing processes are not enough to handle the burden both on staff and students as enrolment rises. Admissions staff still must spend much time, even now in the digital era, manually filing, printing, storing, and signing papers.
So how do we cut this time and pressure and save money and effort for the employees of our essential educational institutions? The first step is switching to e-signature software like eSign Genie to remove the bulk for you.
The benefits of automation
eSign Genie can automate your data processing and workflows both in-house and through mobile devices like smartphones and tablets. It also helps to reduce mistakes in documents and make financial exchanges quicker and more efficient. It is not hard to see how this is beneficial both to students and staff!
At a busy university, it is vital that the e-signature platform employed is easy to use and simple to learn for maximum effectiveness. It also must meet legal requirements for higher educational standards and have the ability to process large batches of documents at a time. As well, security measures are essential. eSign Genie offers all of this and more to make your educational experience thrive.
It grants security to the information contained in the documents, guaranteeing their confidentiality
Efficiency for administrative staff
Everyone involved in the educational system spends several hours a day taking care of administrative tasks and paperwork. Furthermore, almost two-thirds of all the professors agree that paperwork interferes with their teaching. That's why switching to electronic signatures is imperative.
It isn't just the effectiveness of the documents themselves that will improve with eSign Genie's e-signature software. The whole administration department – not only admissions – will save vast amounts of money and help keep the school profits and reputation high. Digital signature help increase productivity and save time spent on tedious administrative procedures. Also, students love electronic solutions, as they make things easier for everyone!
ESign Genie also offers a detailed audit trail that shows clearly who, what, when, and where a document is accessed. It also indicates any authorized edits or even attempts to edit by unauthorized sources.
Some of eSign Genie's higher and further education-specific features include:
Class transfer and enrolment tracking – Helps administrative staff and professors know what's going on with class numbers and enrolment limits.
Student loan application tracker – Helps organize students who are applying for student loans and simplify the acceptance and payback process.
Free Application for Federal Student Aid (FASFA) tracking – Helps students to apply and administrators to keep track of FASFA applications.
Administration tasks – this includes standard forms like professor vacation forms, procurement forms, and more.
Accelerate Turnaround Time for Research Grants – eSign Genie's improved workflow will enhance the quality, timeliness, and accuracy of proposals.