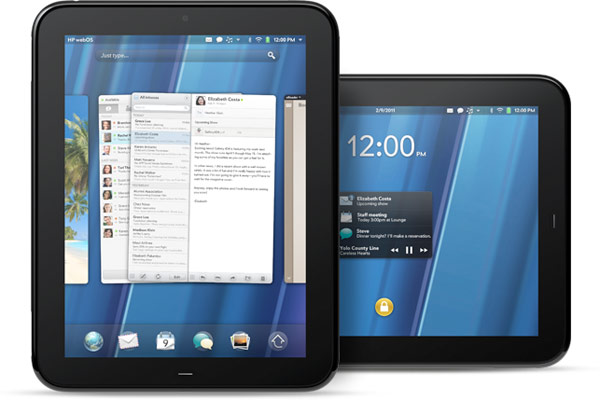 The highly ambitious tablet from struggling PC manufacturer Hewlett Packard, the HP TouchPad, has officially fallen flat. Dismal sales figures and poor consumer reception have led to retailer Best Buy wanting to pull the tablet from its shelves completely, able to move just 25,000 of 270,000 devices, according to All Things D.
Adding insult to injury, Bloomberg is now reporting the planned sell-off of their PC business, in order to focus on cloud software and enterprise services.
Hewlett-Packard may announce the plans as early as today, said the people, who asked not to be identified before a statement. The Palo Alto, California-based company is scheduled to report quarterly earnings today after markets close.

Chief Executive Officer Leo Apotheker has said he wants to expand in software and services that help customers deliver computing over the Internet, through the so-called cloud. Hewlett-Packard has been aiming to lessen its dependence on lower-margin PCs, where growth has stalled as consumers flock to tablet-style computers like those made by Apple Inc. (AAPL).
Long an industry leader in PC manufacturing, HP made its first foray into the mobile game last year after it acquired Palm and produced several devices running on WebOS. It was hoped that the HP TouchPad could emerge as a true contender to the Apple iPad, but today HP has confirmed that it will also be departing from the tablet arena.
In addition, HP reported that it plans to announce that it will discontinue operations for webOS devices, specifically the TouchPad and webOS phones. HP will continue to explore options to optimize the value of webOS software going forward.