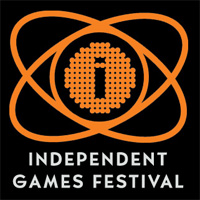 This March will be the 15th annual Independent Games Festival, which will take place in conjunction with the Game Developers Conference in San Francisco. These winners, along with the rise of successful Humble Indie Bundles and IndieGameStand, bring excellent indie games from a niche interest to a wide audience.
IGF continues to put winning games in front of a wider audience with their announcement of the Independent Games Festival's new agreement with Valve. The winners and finalists of IGF 2013 will receive distribution agreements for Steam, which will make it easier for players to find and download these games. (Actual Steam, not Steam Greenlight)  Popular games like MineCraft, Portal, World of Goo, and Super Meat Boy  are indie titles and previous IGF honorees that hardy seem underground at all. More recently, games like Fez, Dear Esther, Spelunky, and Botanicula show indie titles becoming popular with a wider audience.
This year's IGF will add a new award category, for Excellence in Narrative. This has often been requested by game designers and reviewers, because it will round out the existing award categories are Excellence in Visual Arts, Excellence in Audio, Technical Excellence and Excellence in Design. Other prize categories are Best Student Game and Best Mobile Game, as well as the Seumas McNally Grand Prize, Nuovo Award, Microsoft XBLA Award and Audience Award.
After announcing the finalists in January, the Independent Games Festival's awards will be given in March. The awards ceremony takes place at the Game Developers Conference, and GDC usually offers playable versions of all the finalist games in the Indie Games Pavilion. GDC is an industry conference, featuring panels on game development and the games industry, professional development lectures, and game design postmortems, for industry professionals and game design students. Interested players can check the IGF site in January to see this year's finalists.