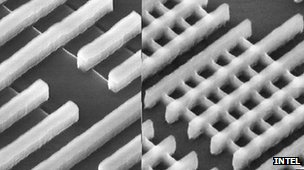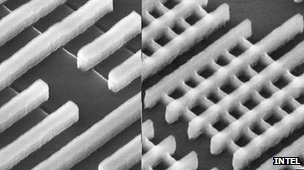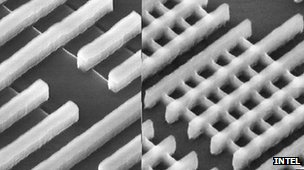 Intel has today officially released its long-awaited Ivy Bridge processor, which the company touts as not only their fastest yet, but also the world's first "3D transistor".
The release features a total of 13 quad-core processors which are expected to make their way to desktop PCs and the new range of MacBook Pros. A dual-core Ivy Bridge processor aimed at the ultrabook market will be also be released later in the year.
The Ivy Bridge processor is the first to feature a three-dimensional "Tri-Gate" transistor array, rather than the traditional planar chip design. Ivy Bridge is also the world's first 22nm chip, with promises of a 20 percent increase in performance, and 20 percent less power consumption.

Recent reports have suggested that Apple will ditch the 17″ model and amalgamate the current MacBook Pro and MacBook Air lines into a single product range powered by the new Intel Ivy Bridge chips.
Apple have not yet officially revealed when the MacBook Pro line will receive a refresh, but today's announcement coupled with dwindling MacBook Pro stock levels amongst Apple resellers point to an imminent update.