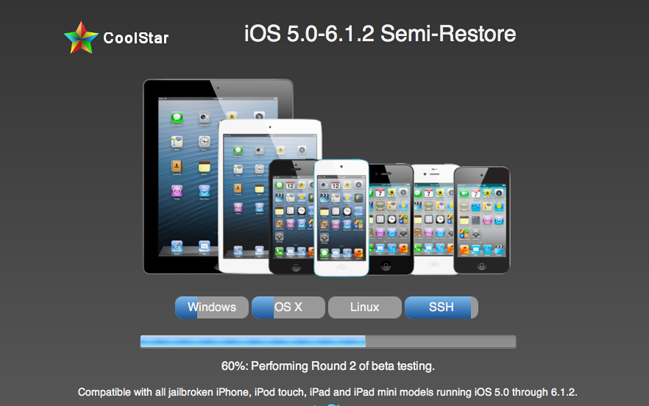 Apple provides a very small window to restore your device to its existing firmware version when a new iOS is released before locking you into the new version, however a new iOS Restore Tool will extend this window.
Apple's signing window forces a user to update their device when a restore is performed a few days after a new version is released. This isn't necessarily a problem for most users, but for those who are have a Jailbroken device, this means potentially losing your Jailbreak.
A new application called Semi-Restore will allow a user to restore to the firmware their device is currently running. The iOS Restore Tool bypasses Apple's signing window and will install a fresh copy of the existing iOS version found on the device before restore, therefore preserving the ability to Jailbreak.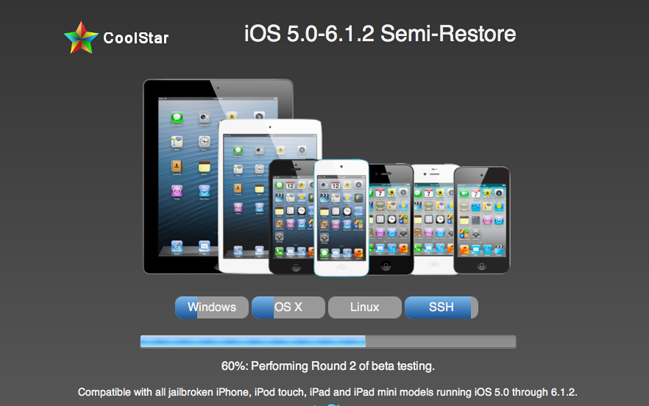 The beauty of this iOS Restore Tool is that you don't even need the SHSH blobs or APT Tickets saved to perform the restore, the Semi-Restore application handles it all for you.
iOS Restore Tool Requirements
5-10 minutes of your time!
A computer running Windows or Mac OS X
OpenSSH and APT 0.7 Strict (NOT THE LIB) installed on your device
An SSH client on your computer (USB version coming soon)
The Semi-Restore application is currently 60% complete and will eventually be available for Windows, OSX, and Linux.
This iOS Restore Tool will be an extremely useful way of preserving a Jailbreak when users are presented with the inevitable dilemma of having to restore to fix a problem and lose their Jailbreak. By being able to Semi-Restore to the existing iOS version, it puts the user fully in control.
As mentioned, the application is 60% complete, but check back here for the latest updates on when the iOS Restore Tool will be released.
Are you excited about Semi-Restore? Let us know in the comments section below.