Wondering how long you'll have to wait to get your hands on your pre-ordered iPad Mini? A MacRumors report reveals that cellular versions of the highly-anticipated smaller-sized tablet from Apple may arrive to U.S. customers as early as November 15, based on shipping notifications that some customers have received:
"Yesterday, we noted that U.S. customers were beginning to report that their pre-orders of the cellular-capable iPad mini models were beginning to ship, with many seeing delivery dates of this Friday, November 16.

"Beginning just a few hours ago, customers who pre-ordered cellular-capable iPad mini models also began seeing shipping notices. Customers seem to be reporting a range of delivery dates for this initial batch of devices, with the earliest ones set for this Thursday, November 15 but others not arriving until Friday or even the following Monday."
Friday is also when AT&T is expected to start offering the LTE-capable version of the iPad Mini and the 4th-gen iPad at their retail stores. AT&T will slash $100 of your purchase price if you sign up for a new two-year data plan, which includes a $10/month Mobile Share tablet add-on package.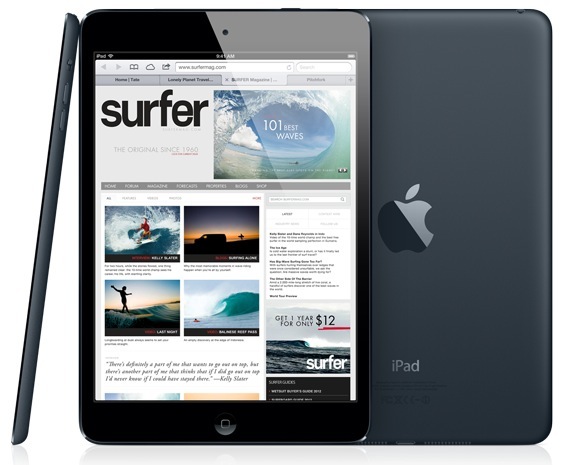 Did you pre-order an LTE version of the iPad Mini? Have you received a shipping notice telling you when you'll get your device? Let us know in the comments below!