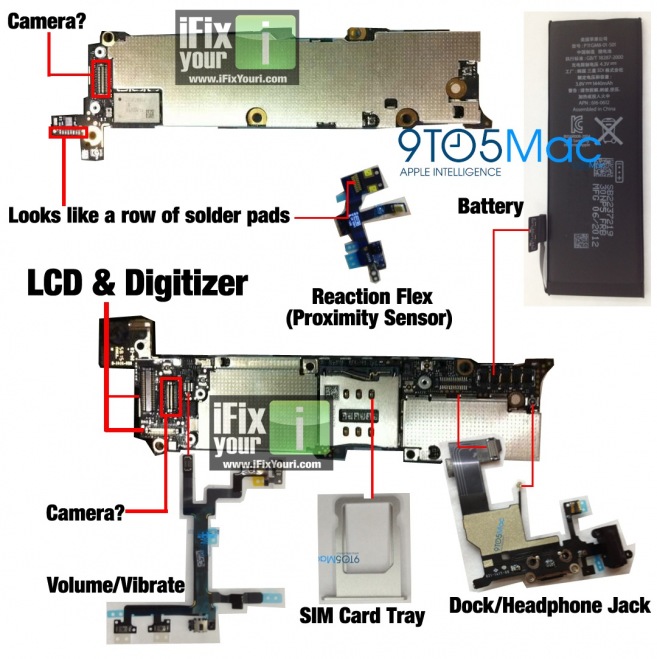 Just yesterday we've present pictures with most of the iPhone 5's internal parts, but considering the fact that the source was Chinese, only some of the parts could have been identified but an untrained eye.
Now iFixYouri comes to solve the puzzle by releasing a translated diagram which also completes the gaps in the leaked platform and places relevant parts within.
It seems that the full list of iPhone 5 parts will include a front facing camera as well as a back one, a row of solder pads, an LCD & digitizer, a dock and headphone jack, a reaction flex or a proximity sensor and of course, a battery.
This diagram strengthens the authenticity of the first picture, because all the parts seem to fit perfectly one next to each other but at a closer look, something seems to be changed with the SIM tray.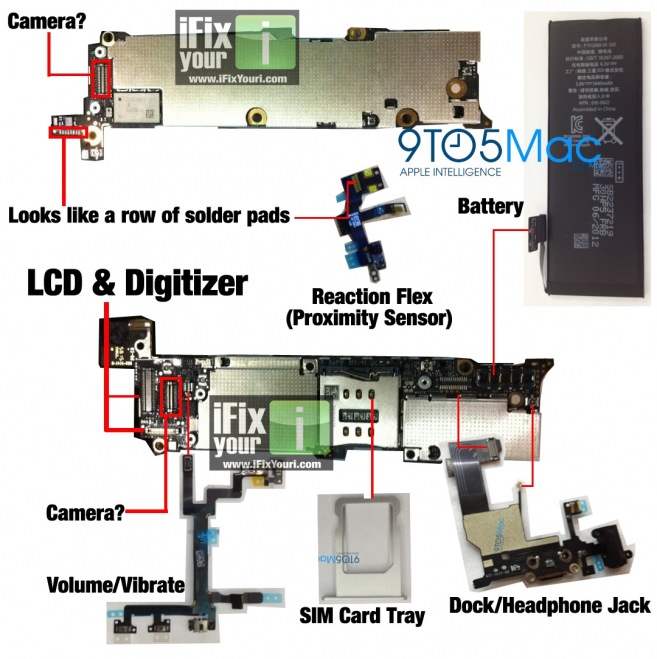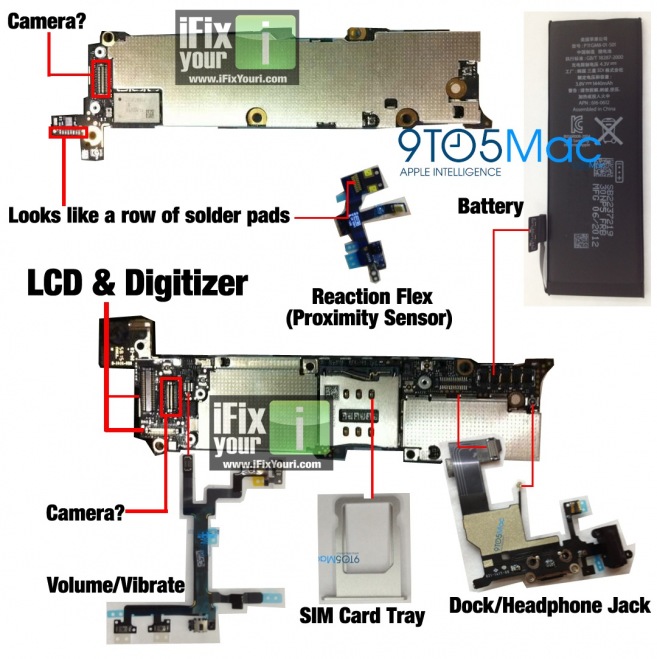 The size of the card tray displayed above seems to be exactly like the one used on the iPhone 4/4S, and not one that would accommodate the rumored Nano-SIM. Although this indicates that Apple may actually stick with the current generation, it might also mean that the company is just testing various designs.
Via: 9to5Mac