Since Apple's invites for the September 10th event went out today, it's of no surprise that the backdrop used for the invitations promotes a lot of colour – a theme that has been clearly leaked around the rumour that the iPhone 5C will be offered in multiple colours. It seems further leaks only confirm what we already know, but interestingly there are some aftermarket cases and even an instruction manual that have found their way onto the interweb.
With only a week to go until Apple's event where they are expected to unveil not only the iPhone 5C, but also the iPhone 5S, it is not unexpected that we're beginning to see a few more leaks on the run up to the global release.
iPhone 5C Leaks
The first is a Dutch instruction manual for the iPhone 5C which reiterates what was believed by many analysts in the industry, that the iPhone 5C is aimed at phasing out the current iPhone 5 model. Furthermore, Case-Mate have produced an aftermarket case that goes on sale on September 20th at 8am – the exact same day the iPhone 5C is expected to go on sale.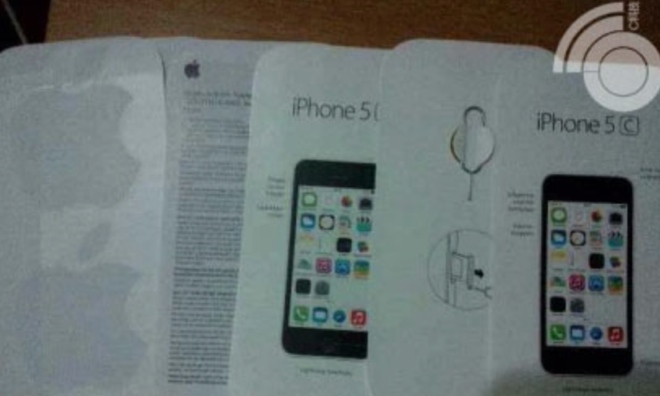 The case leaks reinforce the expected iPhone 5C colours we should see released on September 10th.
It seems pretty clear the the iPhone 5C exists – whether it's called that or not is still relatively unknown – and it will be offered in multiple iPod Touch-inspired colours cased in some kind of polycarbonate glossy casing and will essentially replicate the iPhone 5, but at a cheaper price point. Pricing is still unknown, but it is thought that it will aimed at rivaling the mid-range unsubsidised Android handsets in order to battle Android for the lower-end smartphone marketshare.
One thing is for certain, we do not have long to wait at all. Drop us a comment in the section below and tell us which device you're looking forward to most, iPhone 5S or iPhone 5C?