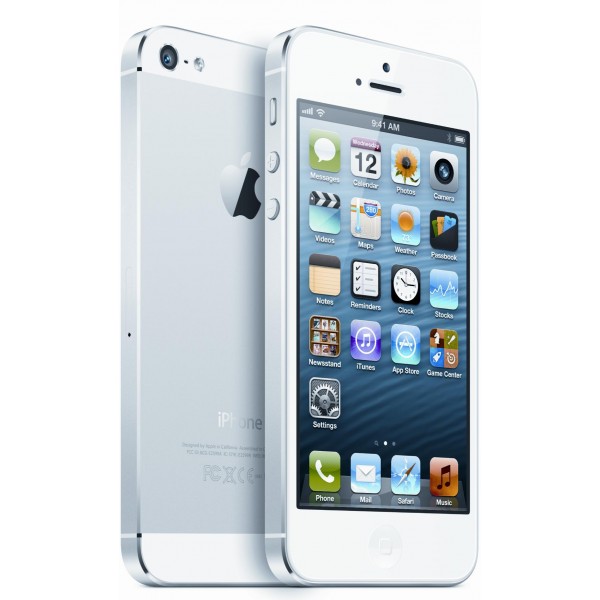 Despite the launch of the iPhone 5 just a few months ago, rumors have already started to swirl about the features and release date of the iPhone 5S. According to a new report from Piper Jefferies analyst Peter Misek, the iPhone 5S may launch as early as June or July of 2013.
Misek claims that the iPhone 5S will "likely" feature a new high resolution Retina (potentially IGZO) display, improved battery life and NFC. He also suggests that the iPhone 5S could feature storage up to 128GB and will come in 6 to 8 different colors.
The report, which details a number of next-generation Apple products, goes on to say that there are multiple iPhone 6 prototypes in circulation. The iPhone 6 is a device that is scheduled for launch in 2014, the year after the iPhone 5S. Misek suggests that the iPhone 6 is a 4.8-inch model, with a Retina + IGZO display, A7 quad-core processor and a new form factor that does not include Apple's traditional 'home' button.
While a mid-2013 iPhone 5S release date would represent a departure from Apple's standard refresh cycle, the company has already made similar moves with the iPad and may be looking to accelerate their product update timelines. Other sources have also iterated an accelerated refresh cycle, with DigiTimes reporting that new iPad and iPhone products were due "around the middle of 2013". Last month, the Chinese-language Commercial Times also claimed that Apple were trialling accelerated production of the iPhone 5S due to "low yield volumes" on the iPhone 5.
According to Misek's report, the 5th generation iPad will launch alongside the iPhone 5S around June of 2013, and will sport a new IGZO display, creating a much lighter and thinner tablet. In addition, the iPad Mini will likely receive an upgrade to a Retina display around the same time.