According to supply chain sources in Taiwan, recent rumours are claiming the iPhone 5S is to have a Sapphire Crystal Home Button which will be a capacitive touch button and will also incorporate a fingerprint sensor.
Apple doing away with the physical home button is something that has been rumoured for a long time, with speculation even around when the iPhone 4S was released, but we have yet seen it make its way onto a device.
The physical home button is one of the most common faults experienced with the iPhone, so it makes sense for Apple to look at replacing it with a touch sensitive button in the iPhone 5S.
This is exactly what Media sources are claiming, with apparently sources close to Apple's supply chain confirming that Apple are opting for a sapphire crystal composition for the iPhone 5S touch button – the same found in the crystal camera lens on the back of the phone.
With a hardness second only to diamond, the sapphire crystal would be used on the iPhone 5S to prevent physical damage to the touch home button and protect it from scratches.
Crystal sapphire is said to be the favourite to replace traditional glass as the protective layer for mobile device displays, but since the cost of production and the material is still relatively high, it is unlikely we will see the material used extensively in the iPhone 5S.
iPhone 5S FingerPrint Technology
That's not all, however, according to the source – Apple will include a fingerprint sensor into the touch sensitive button with the iPhone 5S. Following its acquisition of AuthenTec last year, the addition of a fingerprint sensor is something we have been hearing will be included on the iPhone 5S for a long time. Even more focus has been placed on this given Apple's recent work with security around their products, since Apple are moving away from the traditional password security format.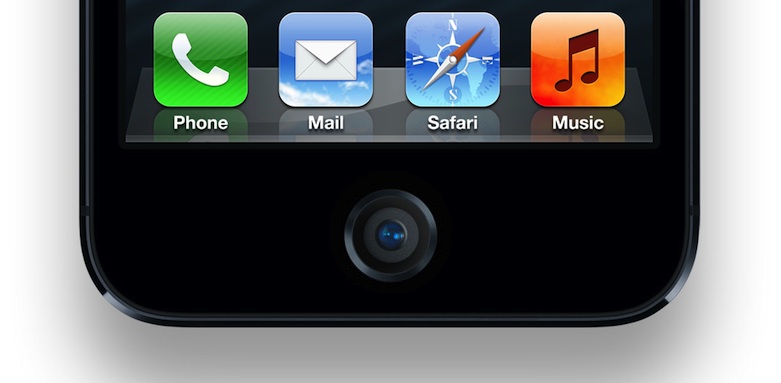 Whilst the source of the claim could be somewhat questionable, it ties in with what we are hearing experienced analysts predicting, such as Ming-Chi who has consistently predicted the iPhone 5S will come with fingerprint technology.
Do you think the iPhone 5S will feature a fingerprint scanner? Let us know in the comments below.