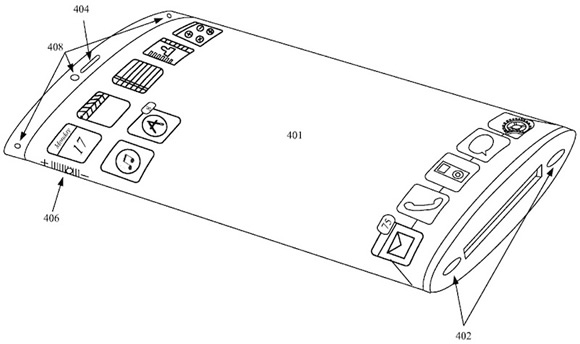 As real as the unicorn tears used to create it. Hardly a day goes by without a story about a new and interesting Apple patent. Generally speaking, that's the last we ever see or hear of it as very few of these filings ever turn into real products. This time 'round, however, last week's USPTO line drawing is a today's iPhone 5S picture.
Will the iPhone 5S come in translucent colors a la the original iMac and be bathed in sweet, sexy curves?
The good folks at GSM Arena have confirmation, as far as it goes, regarding a curvaceous iPhone 5S (images above) and what one might look like:
While the pictures aren't of the best quality or taken in studio conditions they do reveal a lot about the pictured smartphone. For one it sheds off the iconic home button and replaces it with a real edge-to-edge display.
Convincing? Hardly — with all of those jpeg artifacts and image noise, even I could hide a Photoshopped iPhone 5S picture in there (too).
Are you convinced that Apple will release a curvy iPhone 5S? How about one of translucent colors and what about the timing, is the June-July timeframe (a.k.a. WWDC) a shoe in?
So many rumors, so little true wisdom…
What's your take?