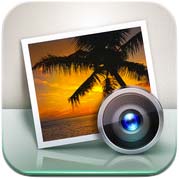 On the same day that Apple launched the iPad 3, the company have also announced the release of the iPhoto app for iPhone and iPad ($4.99 on iTunes).
The new iPhoto app for iPad takes full advantage of the greatly improved resolution of the iPad 3's retina display, with a host of features that were previously only available on a Mac.
iPhoto for iOS brings intuitive multi-touch and gesture-based controls to an app that was originally designed for the desktop. Quickly sort through your images, view shots side-by-side or tap to tag, edit or hide photos.
Touch-and-drag is used to full effect in the new iPhoto for iOS, with the same simple movements allowing for cropping and resizing, color adjustment, white balance and more.
iPhoto for iPhone and iPad features a number of brushes which allow you to use your finger to make spot-changes where you need or use the repair brush to paint out blemishes, brush away red eye or minimize wrinkles. Built-in filters enable the creation of beautiful and artistic scenes from any photo.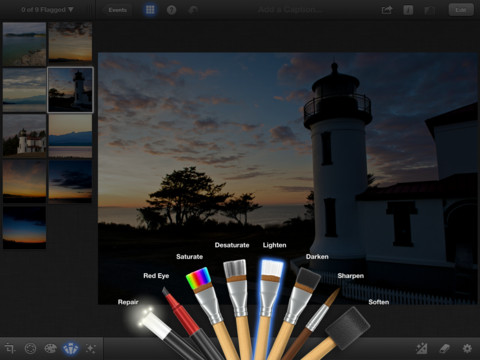 You can sort your photos into new Photo Journals, which allow you to add captions, tags, dates and more into albums that are more personalized than ever before. Once you're happy with your shots, iPhoto features direct-to-Facebook and Flickr posting, as well as AirPlay compatibility for Apple TV streaming.
Optimized for both iPhone and iPad, iPhoto is a universal iOS app available now on the App Store for $4.99