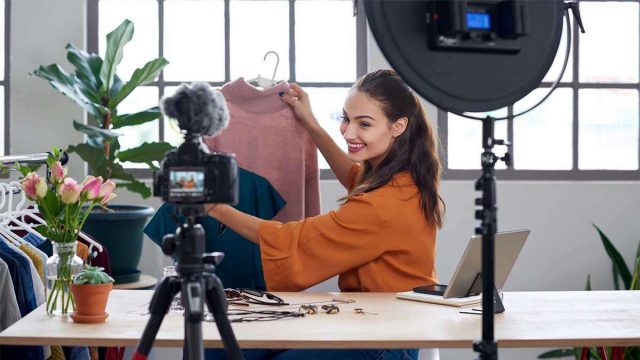 Today, it's impossible to imagine a life without internet. From work to entertainment, shopping to socialising — everything has moved online. No wonder, having a fast internet connection is a necessity. Especially so when it comes to streaming. Be it your favourite movies or TV shows on Netflix, webinars and live streams, you'd want a seamless experience. Is your internet speed up to the mark? Let's figure out.
How Fast is Fast Enough for Streaming?
The short answer is, it depends.
Your internet speed is dependent on your retail service provider (RSP), your chosen plan and the number of users in your household. According to the Australian Government's statement of expectation regarding National Broadband Network (NBN), an nbn25 plan which comes with an internet speed of 25 Mbps is good speed. It's enough if all you do is browse social media, send emails and stream standard videos. In fact, 25 Mbps is good enough for two people who are moderate internet users. If you are lucky, you can even stream in 4K, but not if two users are doing it the same time or during peak hours.
Things become more complicated if you are a heavy user or you have more household members. This is why you should have an internet connection with at least 50 Mbps. It's good for HD video streaming for a household with 2-3 people. For steadier 4K streams in a household of 4 people, you will need 100 Mbps speed. 250 Mbps and 1000 Mbps can be overkill if you only want to stream video.
How to Check your Speed?
Before you decide to change your plan, why not check your internet speed? You might have a plan that says 25 or 50 Mbps, but the actual speed of it fluctuates throughout the day.
Netflix has its own tool that determines your internet speed. If it shows 25 Mbps or more, you can stream Netflix in 4K without changing your plan.
You can also use other online sites to determine the average speed of your current plan.
Relevant Internet Plans
Not satisfied with your current speed? It's easy to upgrade your plan and stream in better quality. You can pick from Swoop fixed wireless and nbn plans and enjoy lag-free, smooth, and seamless internet experience in a matter of hours.
Fixed Wireless Plans
Fixed wireless is a good alternative to an nbn connection. If you're somewhere in or around Victoria, you can get connections with 30, 60 or 120 Mbps speeds with a reputed local service provider. Simply enter your address in the search bar to know what internet plans are available in your area.
NBN Plans
If you want to stream standard videos, you should go with an nbn 25 or higher plan. For HD or Ultra HD options, nbn 50 and nbn 100 are ideal, depending on your usage. Keep in mind that this speed will fluctuate in relation to user numbers and peak hours.
To conclude, nothing less than nbn 25 will do if want a fast internet connection with seamless video streaming. But, ultimately, it boils down to how many people are sharing the connection and what online activities they are engaging in.