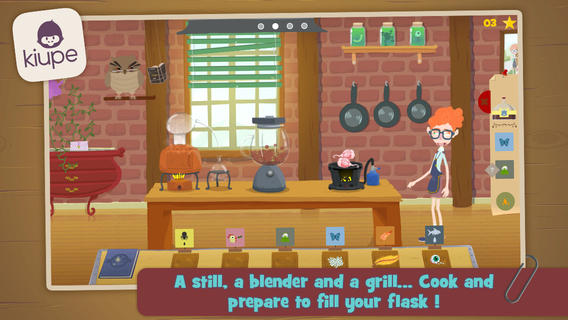 [app url="https://itunes.apple.com/us/app/kilubu/id804794027″]
Kilubu: Magic Potions is an iPhone game developed by Kiupe. Set in beautiful hand-drawn environments with a bunch of quirk characters, Kilubu: Magic Potions is a truly unique title.
This is an iPhone game that is all about creating potions. You're a kid named Sacha in the town of Kilubu, and you've got an odd assortment of ingredients from which you can create a huge number of different potions.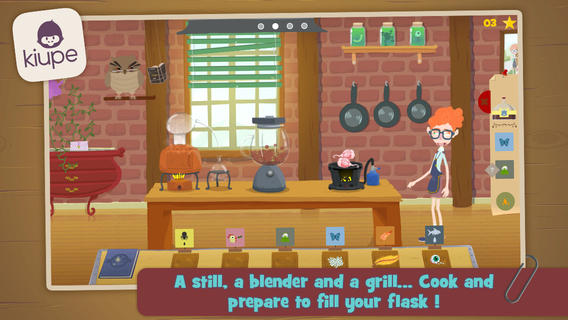 You can select from things unusual such as Phoenix feather or Chicken Tongues, Frog's Brains and Shark's tears. You simply tap and drag on the item you want and place it on the table then swipe right to the next screen to get cooking.
With the ingredients you've chosen, combine them using the blender, still and grill to create new potions. There's a spell-book on each screen for reference so you can see how to make all the various concoctions. Once you're done – you can give them to Sacha and see what happens..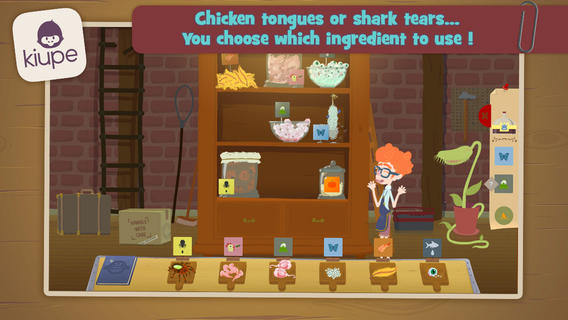 A simple but amusing iPhone game of alchemy and potion-making – great for a younger audience. Download it now on the App Store for $2.99.
Kilubu: Magic Potionsrequires iOS 4.3 or later. Compatible with iPhone, iPad, and iPod touch. This app is optimized for iPhone 5. Follow Tapscape for reviews of all the top iPhone games.