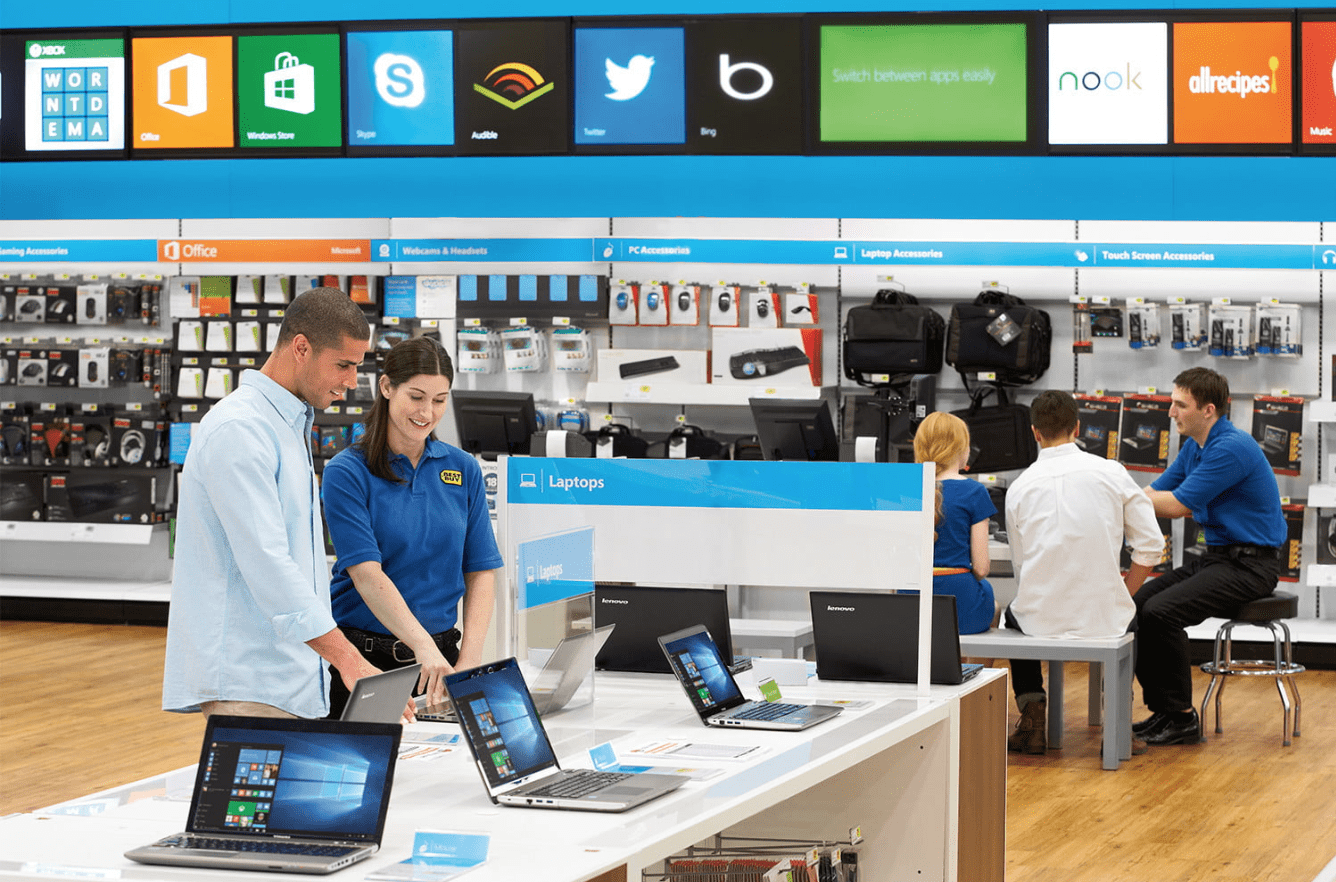 The ultimate laptop-buying guide.
Are you looking for a roommate-laptop, one that chills (and not overheats) with your buddies on a movie night? Or are you looking for a laptop that doubles as an office-pal, and saves your bum (and your docs) in front of the boss? In the quest for the One True Lappy, many features have come and gone, and be assured, only a few have stood the test of time. Here we talk about 10 things that you must consider before buying a laptop!
1. BRAND
Whenever you plan on adding to your family of electronics, you do want to consider the feelings of the others. If you have a certain brand that you really like, consider the brand for other product too. But if you are concerned about the price, know that you can save a lot if you look for the best offers. There are some super cools offers on Dell laptops that you can check. The deals will help you save while you get a laptop that you like.
2. BUDGET
When it comes to gadgets, there is no 'ideal' price. It might sound strange but if you're running on a budget, then buying a laptop is much easier than when you have loads of cash. When you're on a budget, the right laptop is "priced equal to the amount I have in my bank account plus a GrabOn coupon". When you're not on a tight budget, though, there's a range from rupees 20,000 to rupees 2,00,000 out there. In such a case, the question to ask yourself is, "what am I going to use the lappy for, 75% of the time?" Is it gaming, entertainment, processing, travel or business?
3. PURPOSE – "GAMING"
If your main objective for getting a laptop is playing Apex Legends, then be sure you're looking for an OS that's compatible with gaming. In this regard, you want to be looking for a Windows OS, preferably the latest version. You can also opt for a laptop that comes with an in-built Graphic Card, so you do not have to shell out the extra bucks.
4. TRAVEL & BUSINESS
It is no secret that a MacBook holder has to take great pains to share files with the team, connect to the audio-visual system, or complete most of the official tasks that the Windows holder does with great ease. But if your priority is designing, editing, or traveling with a durable, light-weight laptop, then Apple has some great options. OS is not all, though. You want to make sure that your laptop comes with a subscribed Microsoft Office package and has a CD-drive, one or more HDMI slots, and an Adapter slot, which many low-end laptops do away with. If you tend to work late into the nights, opt for a laptop that enables keyboard light.
5. AESTHETICS
Your laptop must add to your whole personality as you would be carrying this most of the times while you travel, in and out of meetings and more. Now, you cannot recolor laptops every day like we change clothes every day, but we can surely pick one that matches who we are. There are tons of options in textures, color and pattern available. Or if you feel festive, you can also get your pal customized later the way you want it. Quotes, your favorite travel photos, or just the pictures that you find attractive are a few things that you can decorate your laptop with. Consult a professional o do it who would do a great job giving your laptop what fits best on it.
A lot of the times the look of your laptop is also defined by its thickness. Going for a sleek model will make your laptop look very classy and will get some attention. If attention is not your thing, go for matte body. Well, we can't deny that it has its own audience, but you might just enjoy the hype.
6. NEVER COMPROMISE
Irrespective of what's your primary objective with the laptop, there are a few features that you should not compromise on and be willing to shell out a few extra bucks for. These are features like a good Processor, a minimum of 1-2 TB Hard disk capacity, a minimum of 8 GB RAM, WIFI and Bluetooth enabling, an in-built camera, an accidental/ physical damage warranty, and a good battery backup.
7. SIZE
Different sizes of laptops can still have the same features. But the other facture that decide the size of laptop that you should get are the use you are going to put it to. Like for gamers, you do not want to struggle reading your score. Or if you literally must put away some things off your table to make space for your new pal, then you can consider getting smaller laptops. Again, laptops that are small can be handled easily, thus come handy while traveling.
8. OTHER FACTORS
Everybody likes a good warranty. Most of the times you get your laptop fixed for free with an engineer visit all in the warranty you take. Look for ways if you can extend the warranty. You can just insure a bit of it too.
Another thing to do is check for ratings and other customer reviews. You will get an insight of the laptop's performance and its pros and cons. Check with your friends the laptops they use and take inputs. Use this information while making you purchase decision and you will be good to go.
9. LEARN MORE ABOUT IT
Read about the speakers and webcam quality of the model that you are planning to get. Click on a couple of YouTube videos to research more about the specific model and see how you like it. If you start to fall in love with it more while you are researching it, that's the one.
10. MODE OF BUYING
It's totally col to visit a few shops before you make the final purchase to see what the options are, how they look and feel and more. You can always learn more about laptops and the decide which is your favorite pick. Hunt down discounts on the model. And when finally, you have got the one, hit that order now button and wait dream about until you get it, as we know you wouldn't be a bel to help it.
With that, we wish you a happy and informed purchase! And remember, if it runs out of your budget, you can always buy a DOS-based laptop!