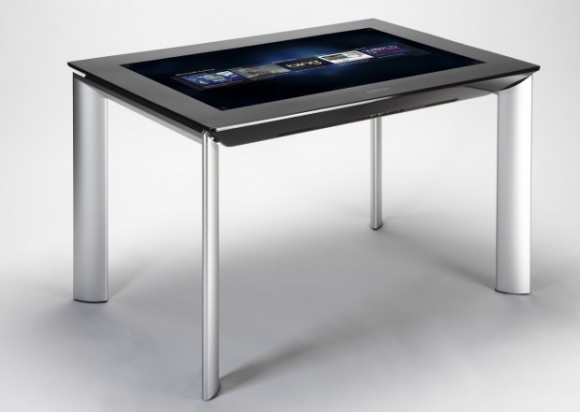 If the latest hands-on videos are anything to go by, the Microsoft Surface 2 has brought us one step closer to Minority Report-style touchscreen awesomeness.
A product built in partnership with Samsung, the Surface 2.0 is now available for pre-order in 23 different countries.
Weighing in at a hefty 36.8kg, the SUR40 features "PixelSense", which reportedly gives the LCD panel the ability to "see" without the use of cameras. Beneath the glass panel, the SUR40 is powered by AMD Athlon 2.9Ghz dual-core processor and a highly capable graphics chip.
While the still-bulky product looks a lot like a giant 40-inch iPad with legs, the Microsoft Surface 2 is a big step towards useable multi-user, multi-touch interfaces.
Marketed as a commercial rather than a consumer device, with a commercial price-tag to match ($9000) – the Microsoft Surface 2 is likely to find a home in businesses, restaurants and hospitals rather than the home.