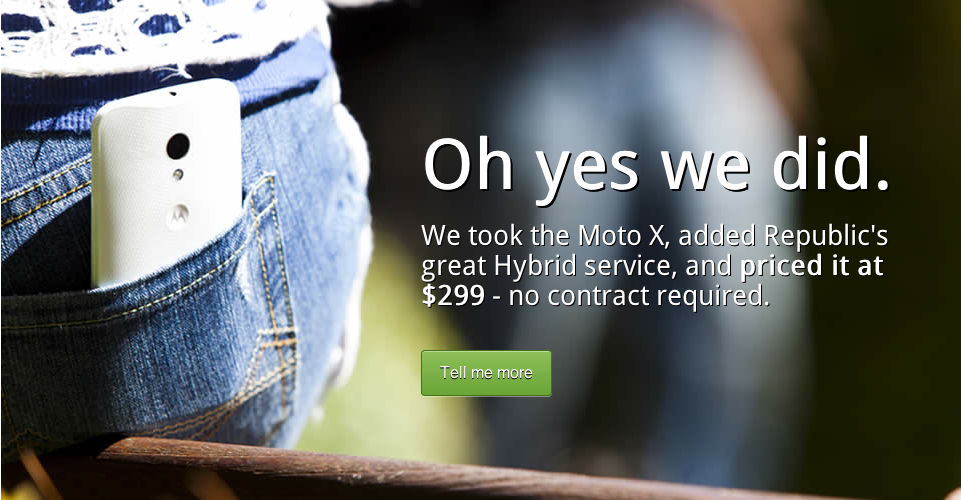 Do you want a new Moto X? The phone has only been out for a month, and is still one nice phone to own – even if you're already drooling over what is shaping up to be Google's very own Nexus 5. The Moto X has two strikes against it currently: the fact that Moto Maker, the customization software, belongs to AT&T until November, and the fact that the Moto X is one expensive smartphone off-contract.
The Moto X costs $599.99 off-contract, $199 down with a two-year contract, and $700 for a US Cellular customer over two years. It has been rumored in recent weeks that Google-Motorola will drop the price of the Moto X down to $99 with a two-year contract in Q4 2013, but the price drop up-front does not change the fact that you will still pay $600 (or $700, with US Cellular) over the next two years. Bad news is still bad news, even if you limit the amount you tell me up-front.
The price point of the Moto X, and the locked-down Moto Maker (which has become a trouble maker) has not made it easy for the Moto X to make a splash in the tech world, and Google will want to make good on the $500 million it's spent on a hard advertising campaign. Something must be done.
Moto X Campaign Rescued by Republic Wireless
And this is where Republic Wireless steps onto the scene. It was said earlier this week that Republic Wireless teased its customers with a new announcement in Google +, followed by the words "Later. This. Year. Week.", with the word "year" crossed out and a phone in the shadows.
Android Police took the mysterious phone shape and aligned the Moto X inside it to show its belief that the mysterious phone is nothing other than the Moto X. Readers were told then to expect a Thursday or Friday announcement.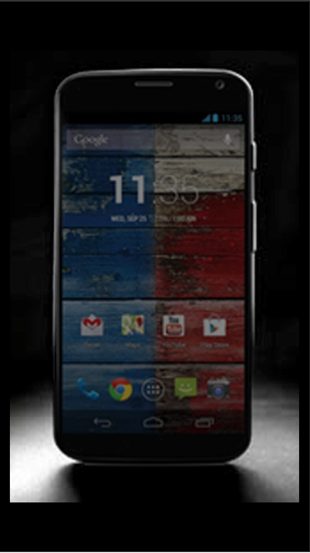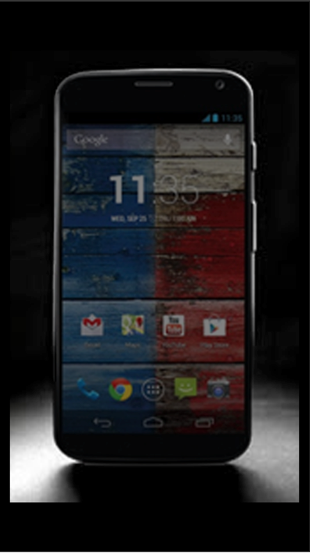 And Republic Wireless did not disappoint. On Thursday, the prepaid carrier announced that it would carry the Moto X for $299 without a contract. With this move, Republic is paving the way for an entirely new approach to prepaid wireless.
New Wi-Fi Plan Options For Your Moto X, 3G and 4G Data Plans Still Available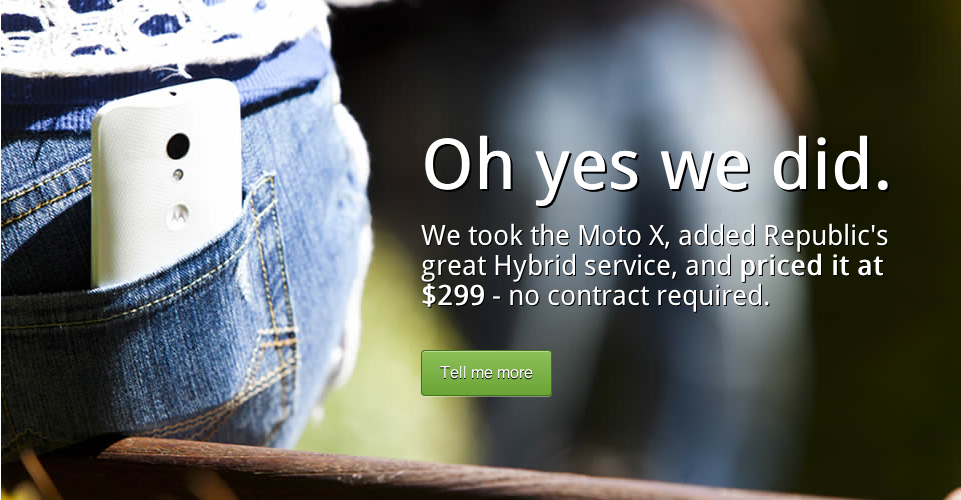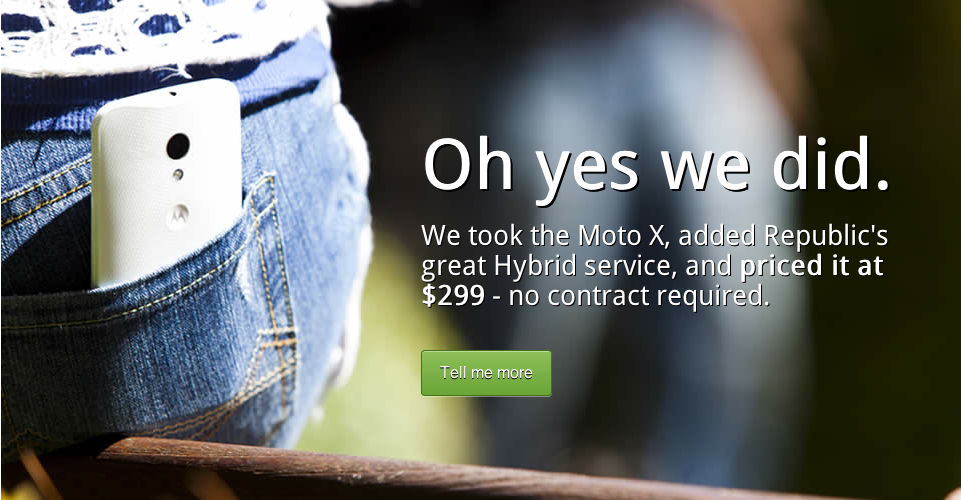 Now, I know some of you are thinking, "there's a catch, right?" Well, it depends on what you deem a catch. Republic has said it will subsidize the Moto X for users to get them on to its network, but the carrier also offered new Wi-Fi only plan options for those who do not want to pay for Sprint's 4G network.
Republic's two new Wi-Fi-only plans consist of a $5 plan that allows you to make calls and texts using WiMax, and a $10 plan that lets you place calls and texts over Wi-Fi and cellular data. The $10 plan only allows calls and texts – no web browsing over cellular data.
For those who want more out of their cellular service, Republic Wireless offers a $25 monthly plan that provides unlimited talk, text, and data over both Wi-Fi and cellular technologies. The catch here, however, is that $25 will get you 3G data instead of 4G. If 3G is the only data accessible in your area, you may want to save the extra $15 (that comes with the 4G unlimited data plan) a month in cost. The 4G unlimited data plan will cost you $40 a month.
Is the Moto X Worth The Chance with Republic Wireless?
The Moto X is a commendable smartphone, despite the fact that it does not having cutting-edge specs. At the same time, the price tag offered by Republic Wireless makes this opportunity one that is too good to pass up.
When it comes to the Moto X, as much as I like its 24-hour battery life and touchless controls, it does not have the kind of specs overall that I think should place it in the same category as an HTC One, Samsung Galaxy S4, or a Sony Xperia Z1.
I'm a believer in specs determining price, not the company name, brand, or logo. So for me, the brand name alone does not mandate that the Moto X be priced at $600-$700 – nor the touchless control feature, which can also be done by way of the Samsung Galaxy S4 (or even the S4 variants, such as the GS4 Active).
Lastly, the Motorola X8 computing system has been shown in recent weeks to be nothing more than a combination of chips from Qualcomm and Texas Instruments, priced at $4 or $5 each. IHS, in its teardown of the Moto X, claimed that the Moto X costs a mere $221 to build. You can do the math and figure out how much Google-Motorola stands to make off each Moto X.
Still, Republic Wireless is awfully gracious to subsidize the cost for off-contract users, and the plan prices are hard to beat (if you live in an area where Sprint's network is accessible). The Moto X will become available with Republic in November. I'm all in; who's with me?