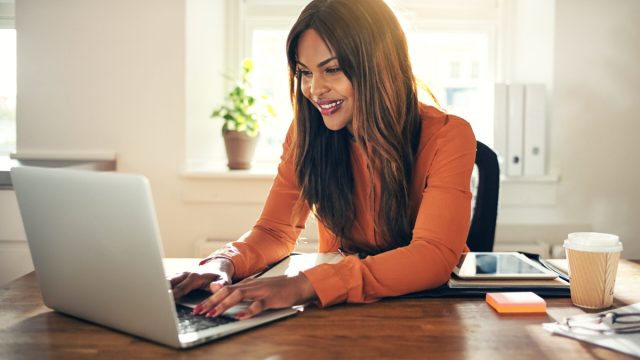 Anyone will always be able to recall when big ideas struck when they finally decided to take the risk and chase their dreams or the time when they actually realized that a business could work. For others, they remember downs, failures, and a couple of moments when they felt dissatisfied and on the verge of giving up their career. It may as well be simply when it hit them that they could do better. There are certainly a lot of motivations that push one to start their own business.

That said, if you want to start a business, you got to think about it thoroughly. There will come an instance where it is a must for every new entrepreneur to craft a plan. At the same time, there are businesses that require months or years to make it. Smaller ones, small steps, however, can be formed and made in just a couple of hours. There is a lot to consider in starting a business.
Based on LLCGuys.com information – one of the mail steps will be your legal entity registration (LLC, S Corp. or etc.).
Generally, here are must-do steps to follow in starting a business.
1. Narrow down the brainstorming list
There is a surprising number of entrepreneurs that takes risks without having a comprehensively constructed idea. For generating your concepts, it is ideal to have a brainstorming process. Although, in this process, the problem would be narrowing down the ideas. Some ideas generated may make sense and piece out only in theory but not in practice. Such may lead to complications. Instead of complex ideas, settle first with simplified ones, pave a simpler path through narrowing options down in the earlier parts of the process and stick first with a concrete idea.
2. The commitment must be understood
Would your motivation be to provide job opportunities for those in need or perhaps, become your own boss? There are a lot of varying motivations for why one starts a business, but one thing an entrepreneur or a business owner should understand would be; recognizing the needed commitment and actually committing. When one sees their startup as something for leisure or just a backup, walking away and giving it up is easy. Business owners and entrepreneurs must align their ideas with their own dreams and passions in order to find the whole process less difficult.
3. Determine your long term goals and visions
After deciding on the specific idea and after you recognize the commitment to starting a business, the next step involves the decision of who will work around you and with you. There are those who find a solo operation preferable, and so their business model fits a one-person type of business. Those business owners and entrepreneurs with bigger dreams, on the other hand, must calculate the support they would need in order to position and gear their ventures for long-term accomplishment. Whatever the circumstance may be, seeking out a mentor will be beneficial to see the process push through
4. Do initially conduct market research
Earlier as possible, business startup entrepreneurs and owners should take their time familiarizing the market which their business might be classified into. Those with initial ideas frequently launch their businesses wherein they are familiar with or have experienced already. Market research, however, is a must for anyone doing a startup. Channel a sense of what you may need as a newcomer to claim your spot in the industry and also a sense for fellow competitors. It may be possible that a business will become successful if the headquarters is built in a particular state. Who knows? Conducting an initial market study will help you.
5. Draft your formal business plan
This next step could be treated as documentation of all taken notes up to this period of starting the business. What is included in a formal business plan would be an executive summary then, followed by the business's detailed descriptions. A formal business plan should also include what services and goods are to be offered, along with how these will be produced. Financial projection and analysis of the market should also be found in the business plan. A business owner or an entrepreneur's time and energy must be dedicated to coming up with a business plan which can also address future potential issues.
6. Deploy a marketing strategy
A marketing strategy should be featured in your business plan so that you as an entrepreneur or business owner should act upon it as soon as you already have a brand to be working with. It will take some time to build a brand, but creating a sense of anticipation through teasing the public for the opening day will surely benefit the investment. Those customers who already have an idea of what makes you stand out may be beneficial to the growth and recognition of the company.
7. Online domain names must be secured
Websites are the image and face of businesses in this digital age. Thus, securing a domain name that would be accessed and remembered easily by consumers is a must. Social media profiles, along with handles that reflect or match the website URL and an account name, must also be created. With the growing number of users and businesses on social media platforms, it is a difficult task to come up with a name. What it takes in creating one is a dash of creative thinking.
8. Officially form the business
Being done with forming an official business plan, you now proceed with this next step. This next step would be registering all the needed permits and licenses with the IRS and the government. The business should assume a specific type of legal structure. Type of structures includes a nonprofit, a sole proprietorship, or a limited liability company (LLC). As an entrepreneur or a business owner, you may want to consider selecting an accountant or attorney that could assist in finalizing these essential tasks.
And if you want to save some time and money, a lot of people and businesses actually recommend hiring a professional company (for example, Zenbusiness) and forming an LLC with them. You can read a thorough review about them here.
A Bonus Step: Establish early habits of setting goals
Goal setting should take place early and often. Attempting for a high bar and assessing progress at regular intervals is a tested approach for growth, and in many ways, it's simply repeating the procedure of starting a business.

Setting both short and long terms goals for your business should already take place earlier and much often. Evaluating one's progress and aiming higher regularly is a true and tried strategy for success and growth. In a lot of ways, this strategy may be likened to repeating the whole business starting process.