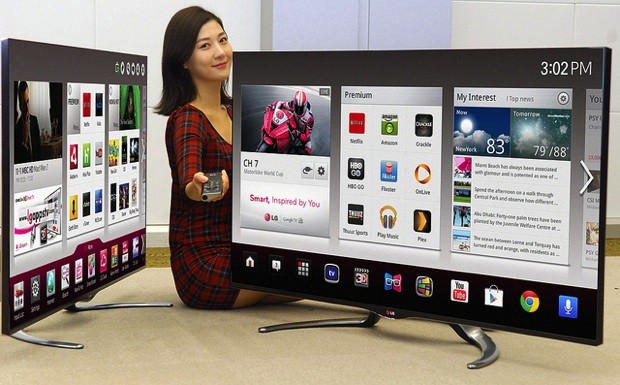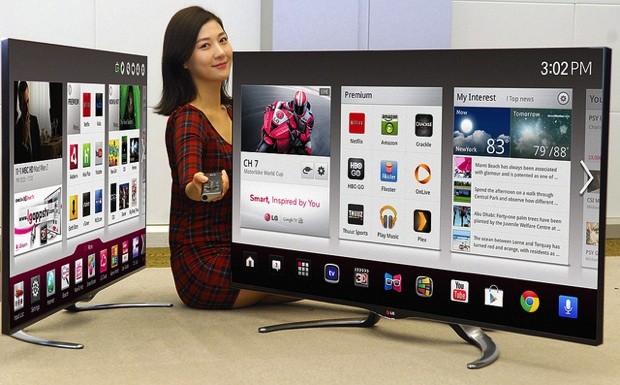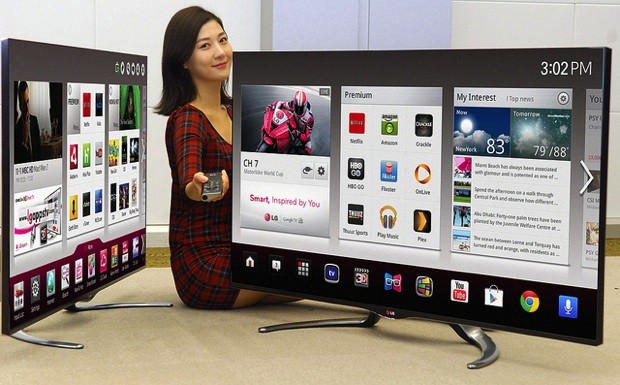 LG 2013 Google TV
LG are set to expand their Google TV lineup in 2013 with the release of seven new models in five different screen sizes. Last year, LG sold just two Google HDTV models – the GA 7900 and GA6400, which came in 47 and 55-inch sizes. The 2013 Google TV is set to feature a next-generation 'Magic' remote, voice search and an almost completely edge-to-edge display.
In addition to the existing 47 and 55-inch Google TV's, LG are adding three new sizes to the Google HDTV range in 2013, which are expected to include 42, 50 and 60-inch models to cater to most budgets and living room spaces.
Design-wise, LG are continuing the trend of ever-diminishing bezel size with a near-borderless display and creative metallic stands.
LG's newest range of HDTV's to fly under the Google banner will ship with voice-control and OnLive support out-of-the-box. OnLive is being described by LG as an app to transform the Google TV into a gaming platform without the need for a console, with users able to access a library of games from the Cloud. A 'Home Dashboard' will feature a number of apps and allows users to customize their dashboard to feature information such as weather, new TV shows and programming guides.
Users will be able to control the new Google TV, switch channels and locate content through voice commands alone, or through the use of the updated Magic Remote. The LG Magic Remote features a flip-out QWERTY keyboard and can also be used like a Wii controller and tilted to navigate through the Google TV graphical user interface (GUI).
LG are yet to announce a release date for the new lineup of Google TV's, but they're expected to hit stores in the first half of 2013.
Are you looking to purchase a HDTV in 2013? What do you think of the LG Google TV? Let us know in the comments below.