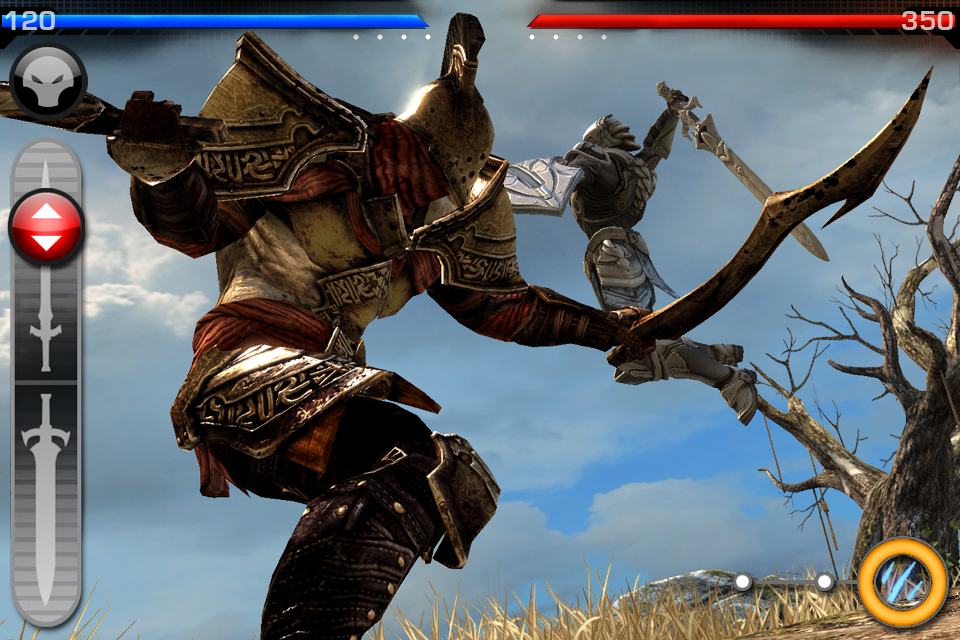 chAIR/Epic Games are releasing a huge new update for the best-selling iOS hack-and-slash Infinity Blade this Thursday. The content update, titled Infinity Blade: Arena, is a free download and will include new game modes, new items for the single player campaign as well as a much-anticipated multiplayer mode.
Details from the press release:

Enter the Arena: Assuming the role of Titan or Knight, Infinity Blade fans can now challenge their friends to multiplayer matches online via Game Center!
Survivor Mode: Players face off against a legion of Titans to see how far they can go!
New Holiday Helms! A new helm for every season, ready to be played and mastered!
More than two dozen new magic rings, swords, shields, and helmets for players to collect and master.
New Facebook integration allows fans to view their character on their profile and take a screen grab to share with friends.
Much more! New Achievements, additional Leaderboards, and some new surprises!