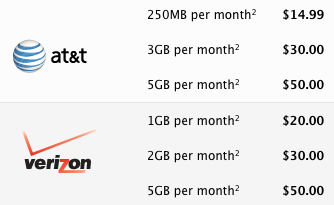 According to a new report from GottaBeMobile, customers who purchase the new iPad and sign up for a 4G data plan with Verizon will receive mobile hotspot functionality at no extra cost.
The iPad wireless hotspot feature allows you to use your iPad 3 as a Wi-Fi router, feeding signal that can be used to access the internet on other wireless enabled devices such as smartphones and laptop computers.
What I didn't see when I went looking for [details] is how much extra mobile hotspot costs. On Verizon, adding this feature on phones adds an extra $20/month but also an extra 2GB of data, meaning you can get up to 12GB in a month if you're willing to pay $100.

However, a Verizon Wireless spokesperson informed me that for tablets (including the new iPad), the mobile hotspot feature is included in the data plan's price. iPad owners won't have to pay extra to activate mobile hotspot, even with the 1GB plan.
AT&T have released their pricing structure for iPad 3 data plans but are yet to make official comment on whether these prices will include the ability to use the iPad as a mobile hotspot.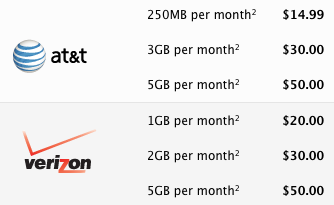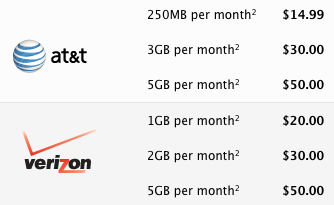 As announced on March 7, every new iPad is able to act as a mobile hotspot, but it's a carrier-dependent feature. With the iPad 2 and iPhone 4S, several networks chose to offer the service for an extra monthly charge and it is expected that the same charge may apply to some iPad 3 data plans.