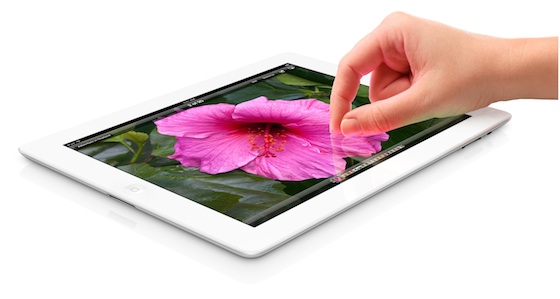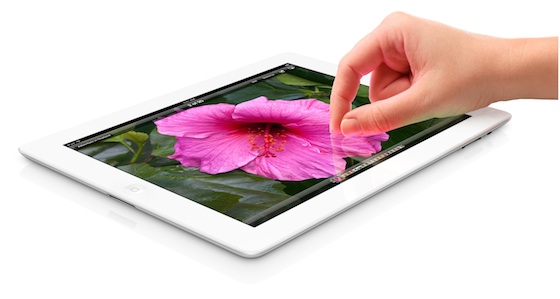 Apple has announced its "strongest iPad launch yet" with the sale of more than three million new iPad's in under four days. In comparison, the original iPad took 28 days to sell the first million units, and the launch of the iPad 2 was severely was hampered by low availability.
CUPERTINO, California?March 19, 2012?Apple® today announced it has sold three million of its incredible new iPad®, since its launch on Friday, March 16. The new iPad features a stunning new Retina™ display, Apple's new A5X chip with quad-core graphics, a 5 megapixel iSight® camera with advanced optics for capturing amazing photos and 1080p HD video, and still delivers the same all-day 10 hour battery life* while remaining amazingly thin and light. iPad Wi-Fi + 4G supports ultrafast 4G LTE networks in the US and Canada, and fast networks around the world including those based on HSPA+ and DC-HSDPA.**

"The new iPad is a blockbuster with three million sold?the strongest iPad launch yet," said Philip Schiller, Apple's senior vice president of Worldwide Marketing. "Customers are loving the incredible new features of iPad, including the stunning Retina display, and we can't wait to get it into the hands of even more customers around the world this Friday.
The iPad 3 – or, the "new iPad" – went on sale on March 16, with a strong customer showing at retail stores across each of the the 10 launch countries.
All online pre-orders for the iPad 3 sold out prior to March 16th, with wait times for purchase through the Apple Store extending to 2 – 3 weeks.