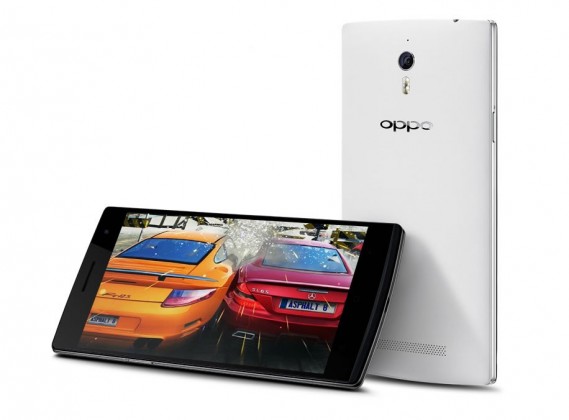 Oppo has been releasing little bits of information regarding its Find 7 smartphone for months but pictures of the device and detailed specs have finally been released to the public.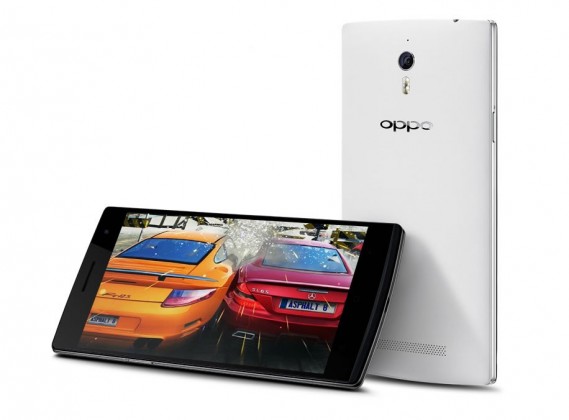 Many of the specs are what members of the tech community had expected from the Find 7. There are two versions of the premium handset that will become available, the Find 7a will cost less and therefore feature less impressive specs, while the other Find 7 will be decked out.
Find 7a
5.5-inch 1080p display
2.3GHz quad-core processor
2GB of RAM
16GB of storage
2800mAh battery
Find 7
5.5-inch 2560*1440 display
2.5GHz Snapdragon 801 processor
3GB of RAM
32GB of storage
3000mAh battery
Both phones are based around Android 4.3 but will feature Oppo's ColorOS 1.2 overlay.
Although the specs between the two devices are quite different, many of Find 7's features are found on both models such as rapid charging and a MicroSD slot.
The rapid charging found on the Find 7 will allow the device to go from 0 to 75% within 30 minutes while the MicroSD slot will support cards up to 128GB, providing more space than anyone should need on a smartphone.
Although things like rapid charging are great, one of the most impressive things about Oppo's new device is its camera. The phone uses a Sony Exmor IMX214 sensor and while the sensor alone can only capture 13-megapixel photos, the Pure Image 2.0 signal processor found within the phone boosts the camera's functionality to 50-megapixels.
In order to increase the megapixel count from 13 to 50, the Find 7 takes 10 shots in rapid succession and then combines four of them into what is called a "Super Zoom" image.
The Find 7 will be coming out at $599 sometime in May or June while the cheaper Find 7a ($499) will be available starting in April. Both devices are GSM unlocked, so it should be easy to buy the device as long as you can use it with AT&T or T-Mobile.
Summary

: Oppo has announced its Find 7 and Find 7a smartphones. Both are capable of taking 50-megapixel pictures. They will be available this year for $599 and $499 respectively.

image credit: androidcommunity