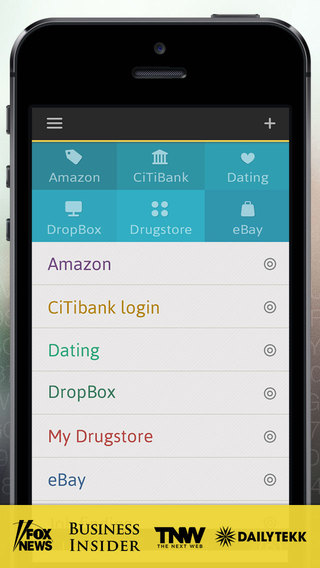 [app url="https://itunes.apple.com/us/app/passible-password-manager./id793980139?mt=8″]
Introduction
Life can get really hectic when you manage so many things on the web. We have accounts for Facebook, e-mail providers, web shops, games and so much more. Some websites also require other passwords than others, making it sometimes frustrating or hard to keep track of all your online and offline data.
Today I got the chance to review Passible by Clearsky Apps, an app for iPhone and iPad that basically gets rid of all these issues and then some.
One app to rule them all
Passible is an app that lets you create and store all your online information. It could be seen as your online wallet where you keep all your information tight and together. When booting up the app the very slick and modern interface immediately appeals to the eyes, giving Passible a professional and easy feel. Underneath this though is a really smart and responsive apps.
Keeping your data safe and secure has never been easier. Browsing through the menu is done with a lot of ease and before you know it you have all your credit cards and web accounts stored together. The app is incredibly safe to use due to its advanced encryption and theft protection system.
There is also a password analyzer implemented giving you insights to how strong or more importantly how weak your passwords really are. The way you can utilize your password protection and the services Passible offers is by accessing your internet browser through the app itself.
This way the app will respond to your browsing whenever you need to use a password that is stored in Passible. This is obviously really convenient and the nifty way the app supports your information makes you want to use it more often each time.
Conclusion
If you are a chaotic person by nature like me, an app like Passible is more than welcome. I have had a few times where I couldn't remember my passwords and had to manually reset them which is kind of a pain to do. With an app like Passible this is all history as you have a wonderful interface with many options available when you purchase online.
There's even a slider that lets you peek at your saved passwords when buying online, making sure that for you personally the password is never unavailable. If you're looking for a new, incredibly safe way to shop online you can't go wrong with Passible.
Passible requires iOS 7.0 and is also compatible with iPhone