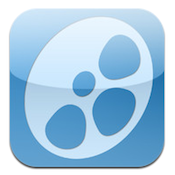 Price: FREE Score: 9/10 Category: Photo & Video
ProShow Web Slideshow Creator is an iPhone app developed by Photodex. This handy app makes it easier than ever to create slideshows that are perfect for special events like retirement parties or birthdays, or even just a way to commemorate a particularly great night out with friends.
ProShow Web Slideshow Creator comes with a whole bunch of great animated themes that are perfect for tons of different occasions. There are some perfect travel-inspired looks for your vacation photos, a selection of wedding themes, New Year's Eve, and Christmas templates.
You can import photos and videos from your Camera Roll, Facebook, Instagram, Flickr, SmugMug and more. Additionally, users can use music in a slideshow, pulled from either their own library of tunes or from ProShow Web Slideshow Creator native selection.
The UI in ProShow Web Slideshow Creator is smartly designed, and it is very easy to get your bearings and start creating your slideshows right away. Best of all, even though the app is free, there is no limit on how many slideshows you can create (or how many different effects and transitions you can use.)
Looking for a slideshow app that also lets you make videos? You're in luck: when you upgrade to the Plus ($4.99) or Premium ($24.99) versions of ProShow Web Slideshow Creator, you can get some cool features (including HD video creation!)
The latest version of ProShow Web Slideshow Creator (Version 1.0.3) includes the added ability to loop a slideshow during playback, which really makes it great for playing the slideshows on a loop during parties and gatherings.
ProShow Web Slideshow Creator is the best iPhone app I've used for making slideshows. It's simple to navigate, comes with tons of great features, and really makes your photos look great when you share them.
ProShow Web Slideshow Creatoris compatible with iPhone, iPod touch, and iPad. Requires iOS 5.0 or later. This app is optimized for iPhone 5.