Qualcomm has revealed that supply constraints may affect the ability to produce enough advanced smartphone chips to keep up with rapidly rising demand. This has implications for the iPhone 5, which is expected to use the new 28-nanometer LTE baseband.
Qualcomm Chief Executive Paul Jacobs noted that there were supply issues during a conference call with analysts, stating that "we cannot secure enough supply to meet the increasing demand we are experiencing…Demand went so far ahead of availability that we've decided to start spending more money to get more supply as soon as possible."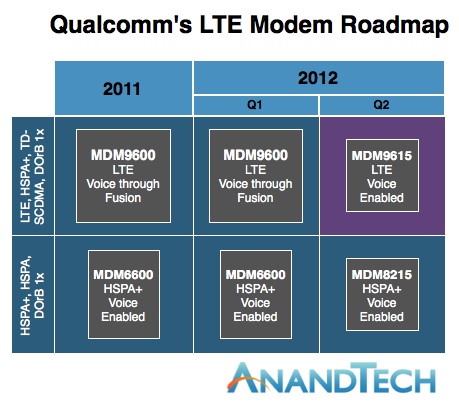 Piper Jaffray analyst Gene Munster believes that if for no other reason, the shortfall in the required LTE chips will force an October release for the new iPhone – well short of any predictions of a June launch.
QCOM will likely support an Apple iPhone launch in October. Based on our checks, we believe the design win momentum of QCOM's 28nm products has been exceptionally strong and a 28nm LTE baseband is likely designed into the next iPhone. QCOM's supply issue likely pushes the launch of the iPhone to October. Based on the increased capital spending this year from TSMC and QCOM's efforts over the last quarter to port its 28nm designs to UMC and probably Global Foundries, we think QCOM will have the capacity to support a Q4 LTE iPhone 5 launch. Moreover, the slow wireless infrastructure spending in 1H:12 is also likely a result of the lack of availability of a low power 28nm LTE baseband modem.
Given the iPhone 4S was launched in October of last year, it makes sense that the traditional product refresh cycle will be updated, with an October 2012 launch for the iPhone 5 the most likely bet at this stage.
[Image credit: AnandTech]