[app url="https://itunes.apple.com/us/app/quiz-for-kids/id798529641?mt=8″]
Developed by GI-Labs, Quiz for Kidsis a charming pop quiz game for iOS. Perfect for keeping the children occupied whilst teaching them a thing or two, Quiz for Kids features 8 different topic categories and is a fun and interactive quiz game.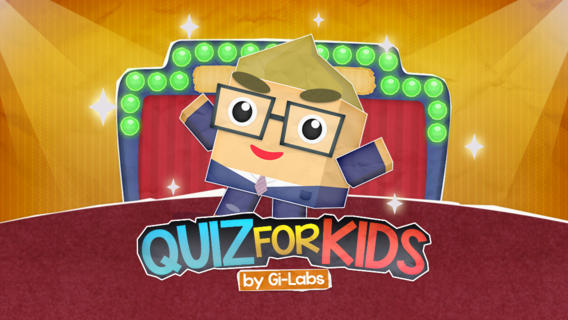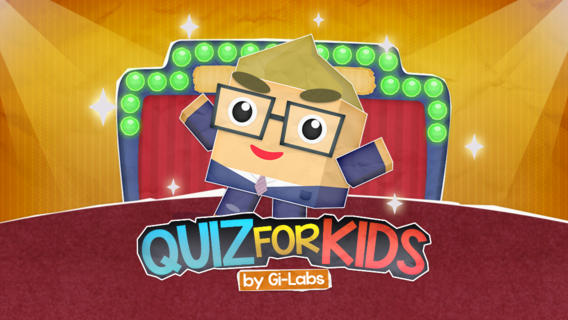 To get started with Quiz for Kids you enter in your name and take a quick photo to add to your player profile. You can select from a number of different quiz categories including Geography, Animals, Professions, Science, Food and Astronomy each with between 6 and 18 questions.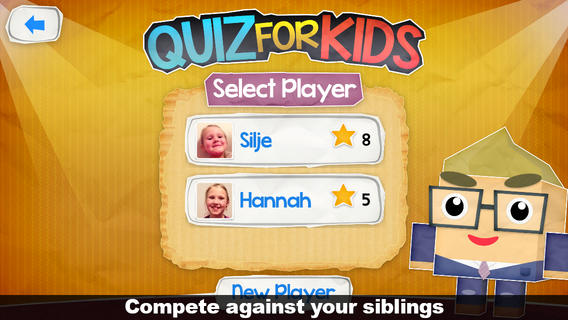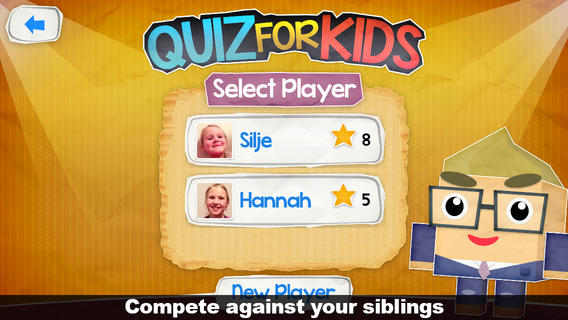 Each quiz is voice-narrated by a host and features relatively straightforward general knowledge questions. Every question is multiple choice and the player simply taps the correct response from 3 possible answers. Once you've made your choice you immediately get feedback from the host if the answer is correct. At the end of the quiz you're also awarded a number of stars based on your performance in the round.
Most of the questions are visual and the potential answers have both the word written and a corresponding picture to help young kids understand the options.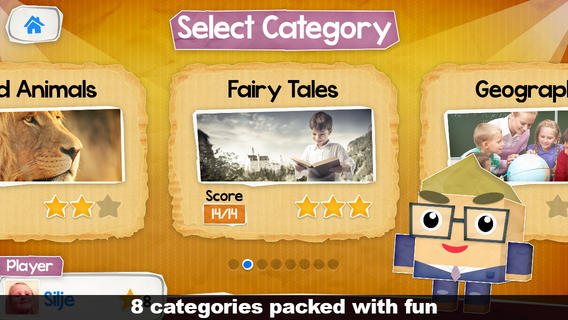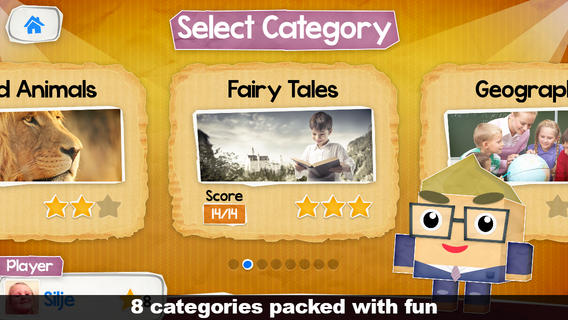 The visuals are bright and inviting and feature paper cut-out characters. The default setting for Quiz for Kids is English but the host can also be set to speak in Spanish, French, German and Norwegian.
Quiz for Kids requires iOS 5.0 or later. Compatible with iPhone, iPad, and iPod touch. This app is optimized for iPhone 5. Follow Tapscape for all the latest iPhone game reviews.