[app url="https://itunes.apple.com/us/app/rainly/id697766074″]
Tired of the standard iOS weather app?Rainly is a simple and intuitive iPhone weather app alternative from developer Sujan Patel. Using Forecast.IO weather data, Rainly presents both current and future weather information in a clean and easy-to-read fashion.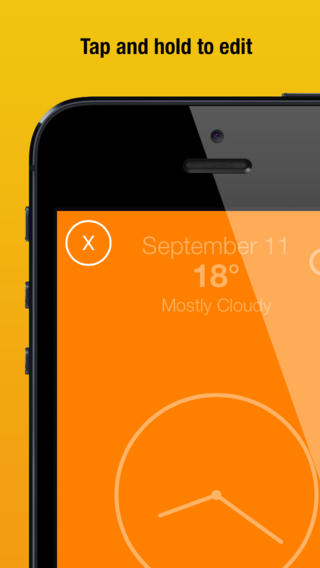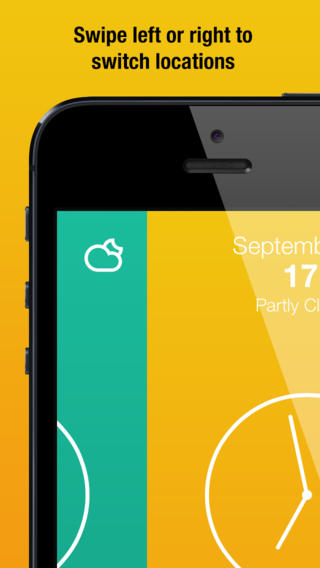 Rainly delivers weather information for current conditions in your home town (or any city), displaying the date and time, temperature and weather it's cloudy, clear or raining outside.
The app takes advantage of a series of basic gesture and swipe controls to quickly change between views. You can swiped down on the screen to view an abbreviated 6 day forecast, or slowly swipe up to fast-forward the weather for up to 24 hours. Using this feature of Rainly, you can see exactly what the conditions will be like at any particular time of day or night in your area.
The 6 day forecast gives you the daily max and minimum temperature as well as the general weather conditions for the week ahead. If you tap and hold on the main screen you reach the settings part of the app, where you can change degrees from Fahrenheit to Celsius and alter your preference for standard or 24-hour time.
Rainly uses a very basic design and doesn't clutter the screen with unnecessary information. The background color is 'temperature aware' and changes as the mercury rises and falls.
Rainly is currently available on the App Store for free.
Rainly requires iOS 6.1 or later. Compatible with iPhone, iPad, and iPod touch. This app is optimized for iPhone 5. Follow Tapscape for reviews of all the best iPhone weather apps.