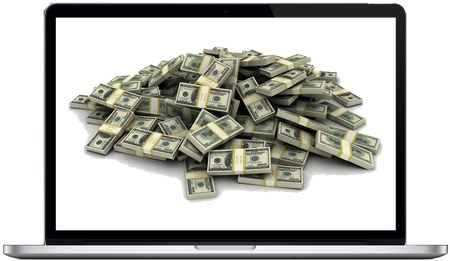 Most Retina MacBook Pro reviewers have said they just can't go back to a regular, standard definition display after using Cupertino's new, high-priced professional portable with that über bright and clear 2880-by-1800 pixel display. And, just like that, Apple has threaded the needle — average selling prices (ASP) has been on the decline for years and the MacBook Pro with Retina display turned that around in the blink of an eye.
What other tech company has magic like this?
According to Rags Srivinvasan, writing for GigaOM, the Retina MacBook Pro could mean an additional $1 billion in profit. Whereas recent years have seen Apple ship a growing percentage of low ASP MacBook Airs, the new pro portable and its $2,199 starting price is changing that.
"For $400 more [than a standard MBP], customers get both 256GB SSD and Retina Display. And if anyone should insist on getting just SSD, they can pay $500 more instead of $400 more," writes Srivinvasan. "That is the decoy option put in place just to make the 15-inch retina display far more attractive than it would have been by itself."
And, the ruse is working — if you order a Retina MBP today, before one gets shipped to your door. Of course, it doesn't hurt that this pro portable is stupid fast, stunningly beautiful and only available from a single vendor.
Srivinvasan, who jumps through a bunch of hoops to get there, believes the Retina MBP could push up Apple average selling price from $1,245 last quarter to $1,363, which would net the company an additional $1 billion in profit…
That's a pretty neat trick, Apple…
What's your take?