According to earlier speculation, the Samsung Galaxy Note 10.1 is supposed to be unveiled at an event happening next week, on August 15. However, reports are coming in that retailers have received the units ahead of schedule.
GSM Arena has shared some unboxing pictures of the Samsung Galaxy Note 10.1 from two US retailers and reveals the following details about the device:
"The specs include a 10.1-inch, 1280 x 800 resolution display, 6.5mm S Pen stylus, quad-core 1.4GHz processor, 2GB RAM, 16GB built-in memory, 5 megapixel camera with 1080p video recording, 3G+GPS, a 7000mAh battery and an IR LED to use the tablet as a remote control."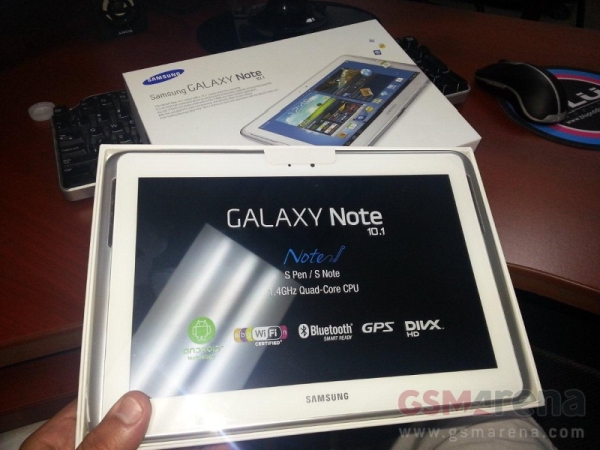 The report later on clarifies that the units received in the US actually have model numbers intended for the European version of the Samsung Galaxy Note 10.1 and thus, does not have LTE support and will only be compatible with AT&T's HSPA network.
It's very curious though why US retailers are receiving European versions of the device considering there are network compatibility issues. One might think that this could be a shipping error of some sort but at least we're getting an early look at the Note device from Samsung.
It's also interesting to note (pun intended) that Samsung seems to be attaching the successful Note brand to their tablets, starting with the Samsung Galaxy Note 10.1. As we've previously reported, the Samsung Galaxy Tab brand was not at as successful in the US, managing to move a mere 1.4 million units compared to the 34 million iPads sold by Apple.