Previously, we reported that folks over in the US got their taste of the Galaxy Note 10.1 early. And while these were international units that may have LTE issues and not the US units expected to be unveiled later this week on August 15, our friends in the UK may have been feeling a little left out nonetheless. The good news is that they may not have to wait that much longer.
Last Monday, Samsung posted an update on Twitter saying that UK fans can pick up the Galaxy Note 10.1 at its store in the Westfield Centre in East London starting Thurday, August 16.
While Samsung has yet to reveal price details, UK retailer Expansys is already accepting pre-orders for the 16 GB variant at £480 (about $750) per unit. Online seller Mobicity, on the other hand, is selling the device for a higher price — £650. However, reports are saying that their version may not be the one meant for the UK.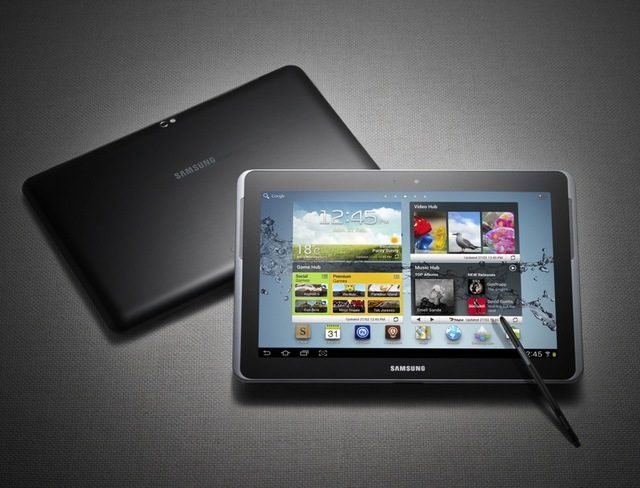 The Galaxy Note 10.1 is the first full tablet to carry the Note brand. We've speculated that Samsung may be trying to distance their products from the note-so-successful Tab lineafter the ongoing court battle with Apple revealed that the Samsung Tab hardly made a splash in the US.
The Galaxy Note 10.1 will be running Android 4.0 Ice Cream Sandwich out of the box. It will have a quad-core Exynos processor clocked at 1.4GHz, 2 GB of RAM, a display with 1280×800 resolution. And like its smaller brother, the Samsung Galaxy Note, it will also have the S-Pen stylus.