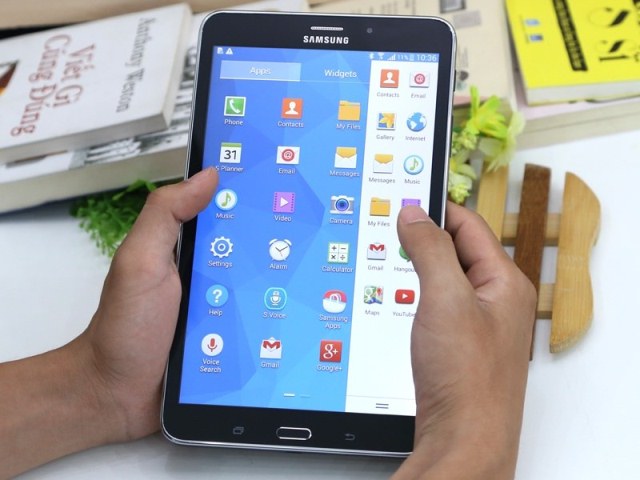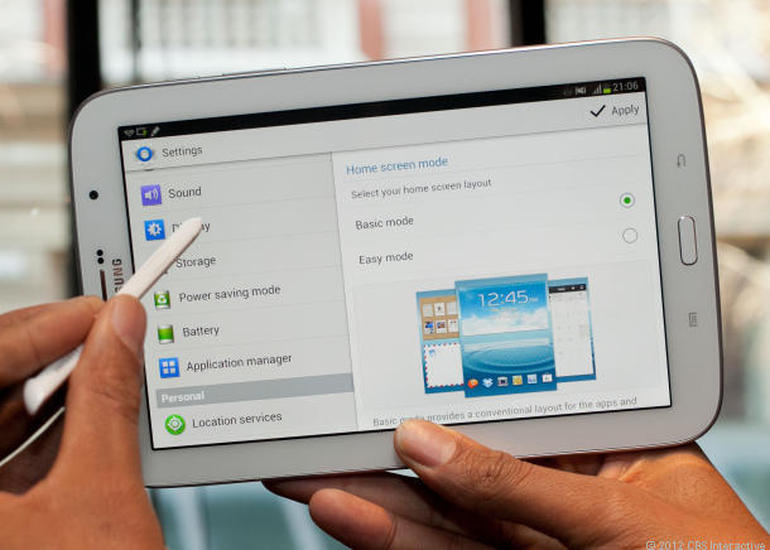 Christmas is coming, so 'tis the season for new/update tablets. Samsung has just refreshed their popular 7-inch offering, the Galaxy Tab 4. Hot new, super sexy features? Meh, but Samsung's smaller tablet is a solid performer packed with desirable functionality.
While Apple's new product onslaught starts on Tuesday, September 9, pretty much everyone else is rushing to get their tabs in front of media and consumer eyes before the Cupertino sucks all of the oxygen out of the room.
Two years ago, tablets were on fire. Today, neither the Apple iPad nor Samsung Tab product lines are the must-have fashion items they once were — c'est la vie!
Samsung Galaxy Tab 4 Features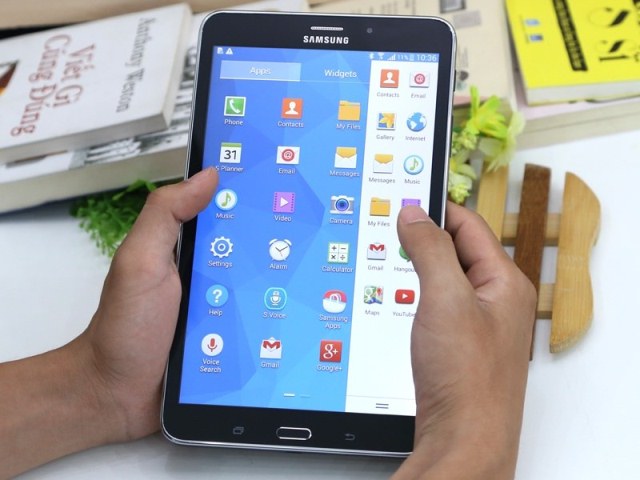 Here is a quick look at the Galaxy Tab 4 (8.0) and some of the features/functionality that might convince you to buy one:
— Size and weight: 4.25″ x 7.36″ x 0.35," 9.74 oz
— Display: 7″, 1280 x 800 WXGA TFT
— Camera: 3MP rear, 1.3MP front
— OS: Google Android 4.4 (KitKat)
— Processor: 1.2 GHz Quad-Core processor
— RAM: 1.5GB RAM
— Battery: 4000 mAh battery
— Memory: 8GB storage, expandable via microSD card to 32GB
— Connectivity: Wi-Fi, Bluetooth 4.0
The 2014 Galaxy Tab 4 is a strong product. However, Samsung like Apple is facing tough market conditions.
For example, I love my iPad 3, which is emblematic of the tablet market's problems. The third generation Apple tablet is a 2012 model and I have zero intention of getting a new any time soon — it just keeps getting the work done.
Do you like it rough? Perhaps the Galaxy Tab 4 Active, a toughened tablet that resists drops and liquid, is the device you need.
The same has been said of Samsung tablets. Like desktop computers, the build quality is high and people just don't see the need to upgrade.
Neither Samsung nor Apple have been able to bring new killer features to market and their sales numbers reflect that problem.
Are you seeing sexy, sexy, must-have functionality in the 2014 Galaxy Tab 4?
Sound off in the comments below…