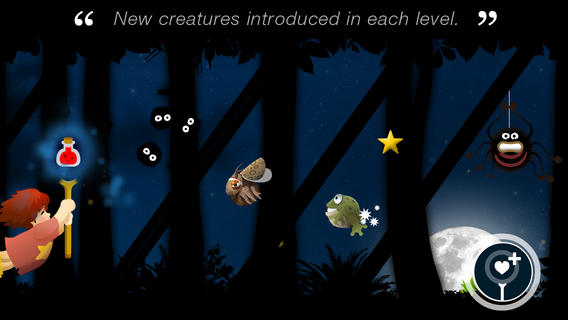 [app url="https://itunes.apple.com/us/app/starry-duo/id793046568?ls=1&mt=8″]
Starry Duo is an enchanting iPhone game from developer Mono Interactive. Fly through a dark forest as one of two characters – Polaris and Sirius – as they quest to create potions and spells to defeat powerful bosses.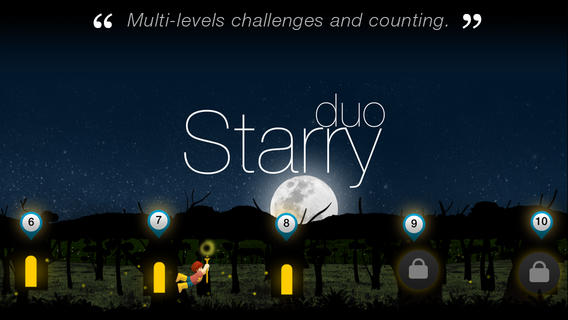 The first few levels of Starry Duo show you the ropes through an informal tutorial. Tap and drag to control your character and fly through the level trying to catch all the stars that are the same colour as your wand. You need to catch 9 to make one full potion, and potions allow you to cast spells.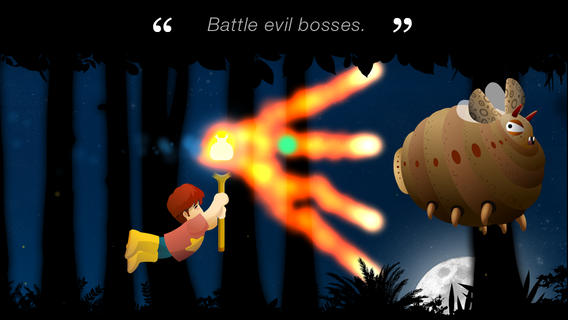 As you progress through the game you're introduced to flying villains which steal life if they touch your wand and Treelings which shrink or enlarge the size of the flying stars. As you go further you encounter bosses which require special spells to defeat. The gameplay is varied and interesting and can become quite challenging.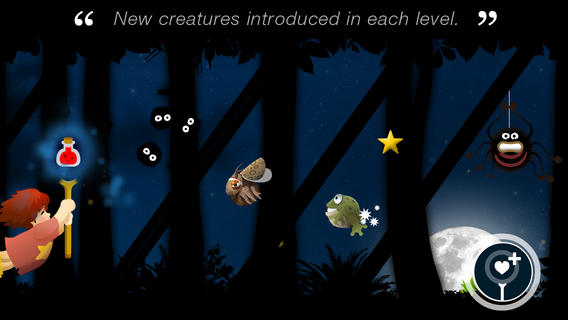 The visuals are charming and feature illustrations and graphics that aim this title more for the kids (or the young at heart). Likewise the music that accompanies each level sets the tone and complements the gameplay well.
Starry Duo is a free game and is available now for download on the App Store.
Requires iOS 7.0 or later. Compatible with iPhone, iPad, and iPod touch. This app is optimized for iPhone 5. Follow Tapscape for the best iPhone game reviews.