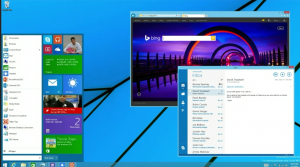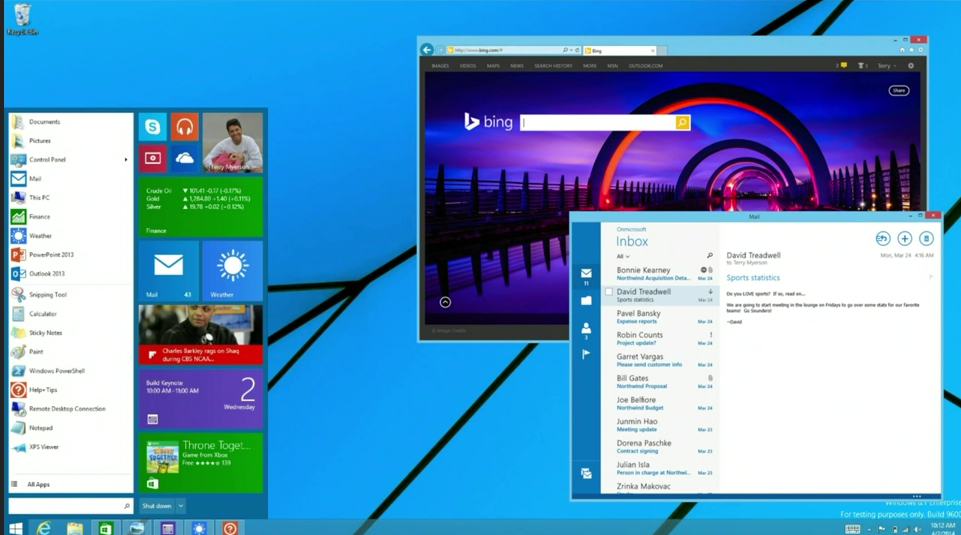 During its annual Build Conference, Microsoft announced that it would be re-introducing the Start Menu to Windows, something that many users had requested after it was taken out in Windows 8.
Now, we may also have a general idea of when the Start Menu will return. Sources are telling The Verge that an update for Windows 8.1 will come out in August 2014 and included in that update is the Start Menu.
Read This:Windows 8 Sees 200M Sales, Slower Growth Than Windows 7
We already know what the new Menu will look like–at least somewhat, it was only a prototype–since Microsoft's head of Windows software Terry Myerson displayed a demo of the feature at Build.
For the most part, the Start Menu will do the same things that it always has, but this time, it will be outfitted with Windows 8 style. The tile interface will be included on the Start Menu, next to the pinned programs area.
Another major change, allowing Metro apps to run on the desktop in their own windows, may also be coming at the same time. While this has not been confirmed, the addition of that feature to an upcoming version of Windows 8.1 was mentioned by Microsoft at Build. For the most part, all of these changes will finally allow the desktop and Metro interfaces to integrate with each other, rather than being completely separate.
Read This:Microsoft Windows 9 Release Planned For April 2015 (Rumor)
Even though sources are telling The Verge that these changes will be present in Windows 8.1, it is always possible that we will not see them until Windows 9, which will presumably come out in 2015. Reports have already stated that Windows 9 will fix many of the issues present with Microsoft's emphasis on touch-screens this time around. Hopefully we won't have to wait a year to get the Start Menu back and considering how angry some people have been with Windows 8, Microsoft cannot return those features fast enough.
If you have anything to contribute, make sure to add it in the comments section!
Summary

: Microsoft will reportedly bring back the Start Menu in August. However, it could also wait to re-introduce it with Windows 9 next year.

image credit: pcworld