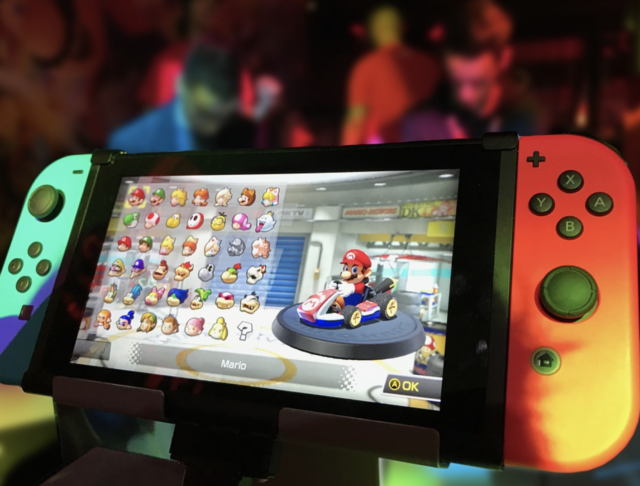 In the last few years, online casinos are trending on smartphones and PCs. They are promoting a number of gambling games and online slots are one of them. The main reason behind promoting online slots is that this casino game has a higher house edge. However, there are many ways to optimize winning possibilities while playing this gambling game online. You might have read some very crucial tips and strategies on the internet that guarantee winning while playing slots, but the truth is that slots machines are a pure game of luck.
Online as well as offline slots are designed in a way that they pay out a certain percentage of the inserted amount. The maximum payout can be 95%. So, for every $50 you insert, an average of $2.5 is gone. This is an average of a large number of players and some of them can be winners of the jackpot as well. Casino use math to generate money and one should remember that when a player wins the jackpot of millions in the slots, other players have to lose millions for it (partially). However, there are some essential tips that help you while playing online slots so, you don't become a player whose money is being added to the jackpot.
Stop the Game After Hitting a Big Win
The online slots are designed in a way that they generate numbers randomly. After one big win, the next big win may come after many rounds. So, once you have won a big round, you need to stop the game or change the game. The pro tip is to play with low staked and use the bonus like free spins no deposit slots at the reputable casino because, with such bonuses, you can win big.
Don't Get Trapped in the Tricks
There were several tricks in the past that might help to generate a certain profit on slot machines. But, as technology is changing, online slots have become trick-proof. The numbers are generated by RNG technology and no players can try mathematical calculations to predict the winning numbers. There is no chain here as the previous series of numbers has no relation with the next number. So, never waste your money trying the old tricks that used to work with slot machines. However, keeping a few necessary tips mentioned here can help you a lot
Financial Management
Prior to playing slots at the online casino, you should set a gaming budget and make sure that you stick to it. Many new players make the big mistake of quickly forgetting the limit and. When they face a few losses, they are tempted to bet again and to throw even more money into the loss. This should not be done. You need to keep track of your transactions. Be careful not to gamble away money that you can't get over.
Available payment methods also need to be considered. Anyone who intends to play for real money online on the Internet must of course first deposit something into their gaming account. At the present time, this can be done easily and very quickly, and there are no longer any concerns about exploitation.
Use the Free Trials to Understand the Game
Mostly, online slots are the same. So, if you know the basics of the game, you have won the half battle. However, there are understated differences between the individual slots that you should understand before playing for real money. It would be a smart idea to try free versions of the games. This will help you to understand the gameplay at certain online casinos and you can estimate which combinations may work. So, never jump to play with real money directly without trying free slots.
Know the Truth
Most of the gamblers think that the reels stop by a purely random principle. However, this is not true, because the machines must be preset to probabilities. This in turn means that the larger winnings are rarely paid out. Even if you make some profits, it is medium or small in size. The main objective of the game and the operators is to engage players for a longer time.
In the end, it also means that every player has the same chances of losing or of course winning in every slot. Since every slot machine is different, it isn't possible to predict whether a machine pays good or bad. A player may need to try some rounds of the game to see whether he can win or not. If the possibilities are narrow, change the machine or the game.
Play Consciously
Online slots require more luck than skill, but you should not play while you are drunk, sick, or mentally disturbed. When you are unstable mentally, you may make decisions that may lead to wagering more money which eventually leads to losses. So, whether you are playing small stakes or big stakes, you need to be conscious while playing slots online.
Entertainment Factor Should Never Be Lost
While playing online slots or any other gambling game the main objective has to be winning money but not at the cost of missing the entertainment. It is enticing to watch colorful reels spins and wait for the final winning numbers. The fun factor should always be at the top because the gameplay for winning or losing may quickly lead you to disappointment. Sometimes this can also end up in addiction or other similar problems. So, whether you win or lose, never forget to enjoy the online slots and have fun.