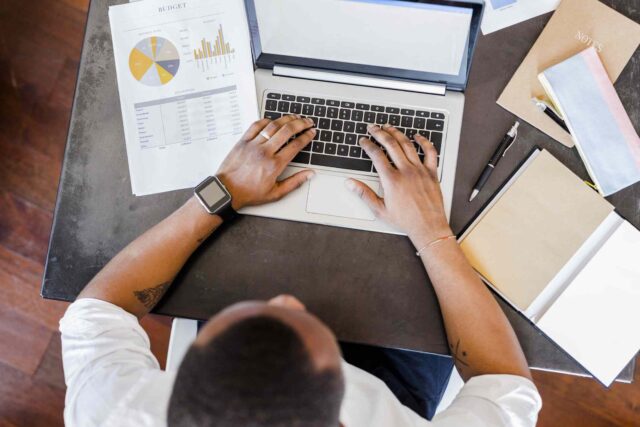 With the evolution of smart phones and millions of apps at our fingertips, most people are learning to do more themselves rather than hiring others to do it for them. Obvious examples are booking travel, online learning, and selling items on websites like eBay and Craigslist.
The internet combined with powerful computing and mobile phones have impacted nearly every industry in the world. The finance industry is no different. People now do their own stock trading, manage their own money, and use free calculators to make important financial decisions.
Technology For Retirement
It used to be a frightening proposition to try and figure out when you could retire comfortably. This is why most people hired a financial planner of financial advisor to help them figure this out for them. But like so many things, this industry has been changed and disrupted by technology. Now there are thousands of free calculators out there that help people plan for all sorts of financial decisions.
But figuring out when to retire is too important to leave up to free calculators. They can give you a quick answer, but they are usually inaccurate. There are a few really good retirement apps out there that cost money, but in the end can save a person thousands of dollars vs. using a financial planner. One of these is WealthTrace's Retirement Planner. Another retirement program is called The Flexible Retirement Planner.
Both give detailed and more accurate results vs. free retirement calculators. But this is a good comparison of technologies that existed 20 years ago vs. more modern ones. WealthTrace is web-based while the older Flexible Retirement Planner is not. You have to download the software to your desktop. Also, WealthTrace allows users to import and link their bank and investment accounts. The balances and holdings update every day. You can also view historical data such as balances, holdings, performance, and fees. This is just one benefit of being web-based. WealthTrace also works on tablets and smart phones.
Both also use Monte Carlo simulation analysis. Monte Carlo is how weather forecasts are created. Thousands of scenarios are run using historical and current data. For the weather, there are complex models that calculate whether it will rain or not using thousands of variables. They count up the number of times it rains, divide that by the number of simulations, and that number gives us the probability that it rains. Financial Monte Carlo is similar.
What these financial software programs do is use historical data of various assets such as treasury bonds, growth stocks, value stocks, and international stocks and bonds. They use this data to run thousands of scenarios on the annual returns. They run the retirement plan through these scenarios and give us the probability of never running out of money.
Should You Do It Yourself?
Some people might be wary of handling retirement planning by themselves. But some of the paid-for applications have excellent support staffs that are there to help. It is so empowering to be able to run financial projections whenever you want, rather than relying on the whims of a financial planner and when he or she is available. And that's what today's technology revolution is mostly about: empowerment. We are so much more empowered today than we were 30 years ago. Think about Uber vs. taxi cabs. Think about finding home prices online vs. relying on a realtor. Think about shopping on Amazon vs. going to multiple stores. There are thousands of examples.
So don't be afraid. The landscape in the finance industry is changing like most industries. And it is changing for the better thanks to amazing technology, ease of use of apps, and the ability to link bank and investment accounts to your retirement plan.