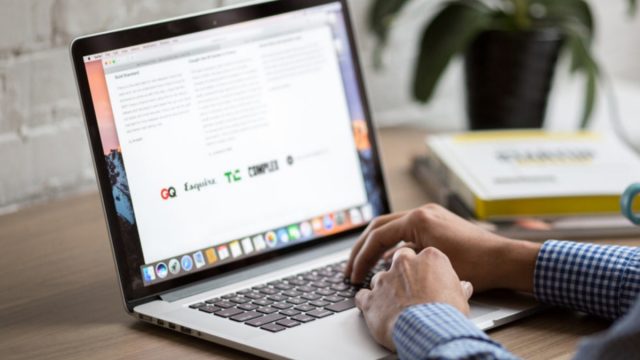 Blogging has become such an integral part of online marketing over the past several years that it's almost impossible to remember a time when that wasn't the case. When you visit the website of a major merchant like V2 Cigs UK, you'll find a blog that's dense with information to help customers make better buying decisions or improve their experiences with the products they already own. If you have an e-commerce site, maintaining a blog is an absolutely essential part of your organic traffic generation strategy because your blog can rank on Google for an entirely different set of the keywords than the ones for which your product pages rank.
Before that can happen, though, you need to understand how to optimize your blog posts for traffic generation. It's not enough to simply throw words on the page and write about whatever strikes your interest – you need to approach each article with a clearly defined strategy. That's what you're going to learn from reading this article. This is the ultimate high-traffic article writing strategy for any blog.
Form the Article's Main Idea
Every great blog post starts with a main idea that's concise and to the point. The post's main idea should be something that can be expressed in a short phrase that someone might search for on Google. Let's suppose, for instance, that you run an online store selling pet supplies. Maybe you'd like to call attention to a new line of vegetarian dog food, and you're planning to do what with a blog post titled "What Are the Benefits of Vegetarian Dog Food?" The post's main idea and primary keyword phrase, then, would be something like "vegetarian dog food benefits."
If you can't express a blog post's main idea as a short keyword phrase, there's no point in writing the post. It'll have no chance of receiving organic traffic unless people are actually searching on Google for the post's main keyword. There are many online tools that can show you the monthly search volume for different keyword phrases. You can use those tools to confirm that the idea you have in mind is worth addressing with a blog post.
Create an Outline of the Article's Content
After you've decided what the main topic of your article is going to be, the next step is to determine what information the article will contain. Start by creating an outline of the basic ideas you plan to express in the article. You're presumably writing about a topic in which you have some expertise, so be sure to pepper the outline with plenty of your own unique insights. Your personal touch will be the added value that separates your article from the other articles on the same subject that have already been published by your competitors.
You also want to know what your competitors are doing to address that topic. After you're finished creating the outline, search for your article's main keyword phrase on Google and read the articles that currently appear on the first page of results. Do those articles include any alternative points of view that could enhance your article? Incorporate those ideas into your outline. Your goal is to produce the best article anywhere on your chosen subject.
Write Your Article
Once you've finished creating your online, you're ready to write the full blog post. Since your outline should already contain all of the information that you want your article to include, writing the article is simply a matter of filling in the words.
The most important thing to remember when writing any blog post is that Google's ranking algorithm is very good at processing and understanding written content. Google has made great advances in artificial intelligence and machine learning over the past decade, and it's all been done with the goal of improving the search engine's ability to process natural language and provide better search results. For that reason, the quality of your writing really matters.
Structure the article for maximum readability. Avoid overly long paragraphs and use subheadings to break up large blocks of text. Use images and bullet lists to maintain the reader's attention and make the article easy to scan.
Proofread the article carefully after you're done writing it. Spelling and grammar errors are bad for the user experience. Google's goal is to suggest content that gives the reader a good experience, and an article with serious readability problems may not receive a high ranking.
Give the article a catchy title. The title should incorporate the article's main keyword phrase, and it should also be something that will make people want to click through to your site when they see the article on a search results page.
Use Solid SEO Principles When Publishing Your Article
When you write and publish blog posts, you should always keep search engine optimization (SEO) in mind. SEO is the process of writing and structuring your content to give it the best possible chance of earning a good ranking on Google for its target keyword phrase. You want to make the article's main idea very clear to Google without simply using the same words and phrases over and over. Repeated use of the same keyword phrase within an article is called "keyword stuffing," and it's a good way to ensure that your article won't earn a high ranking. Instead, use these steps to optimize your article for Google.
Always write for the users first. Remember that Google's goal is always to identify and suggest content that will please users of its search engine. Your top priority is always to write the best content possible.
Use the article's main keyword phrase in the title and in the meta description. The main keyword phrase should also appear once or twice in the article's body text. It's also a good idea to use the keyword phrase as the file name and alt text for one image in the article. If you do all of those things, Google will definitely understand what the article is about. There's no need to continue using the same keyword phrase repeatedly.
Instead of overusing the article's main keyword phrase, look for opportunities to use synonyms and closely related words. Using plenty of variety in your word choices is a good way to signal to Google that you're truly writing for the users rather than for a ranking algorithm.