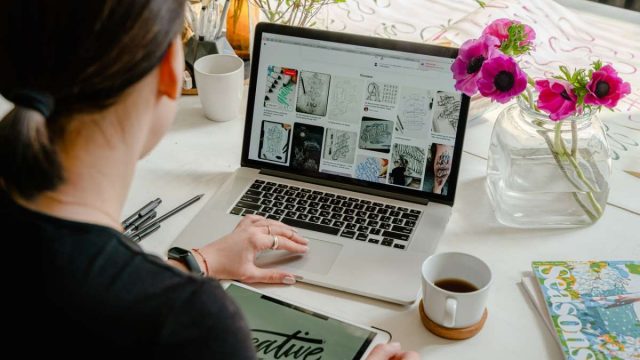 When you talk about web design, remember first impression is important, but relationships are established on ease of access, interaction and impeccable services. Luckily, you can get both, if you own a well-designed, responsive, user-friendly website design. The important question is how should you design your website to drive leads and make your brand stand out? Well, here are some points to keep in mind when designing a website:
1. Know your Target Audience
Make a user profile for your targeted audience. Find out who your users are, their behavior, their needs and best way to engage with them. Focus your web design and content to your highest value audience. They will help you get a higher ROI.
2. Optimize for Smartphones
Optimizing your site for mobile devices isn't a choice anymore, it is mandatory. A large part of your target market uses smartphone now. Hence, make sure you optimize for all types of mobile devices- especially mobile. Things to focus while optimizing for smartphones are:
Efficient safe and quick web hosting
Ensure to implement measures to enhance your website speed
Redesign pop-ups to work for smartphones
3. SEO Optimization
Integrate SEO and enhanced digital content into your site to help provide results. Efficient SEO makes your site stand in the top searches, sending more visitors to your site. You can assess your website's SEO in two ways:
Invest in an external audit
Choose a digital agency to offer SEO services and enhance your SEO potential
5. Plan According to the Future
Always design your website thinking about long term. A site that meets the needs of its audience now, but doesn't has a scope for expansion in the future, could prove unfruitful for you and your audience. It means you will have to redesign it after a few months/ years. It is a waste of time, money and effort. Hence, plan ahead and make your site scalable.
6. Interaction and Connection are Important
Your connection with your leads should be the focus of your web design. In order to make your communication stronger and clearer, ask these questions:
How do you want your customers to interact with you?
What are your availability hours?
What safety measures should you take to keep your employees and customers safe?
Should you use chatbots?
7. Use Content Management System Effectively
Every business and distinctive opportunities and problems to solve through its CMS. WordPress is the most popular system used. However, different businesses may have different needs. Work with your web design company Australia to find the best CMS solution for you.
8. Try to Initiate Action with Your Content
On every page of your site, use a call to action that is clearly visible and has a good message. Ensure your customers understand what you want them to do- be it about call, filling a contact form or signing up for a newsletter.
9. Give Suitable Responsibilities to the Responsible Team
Your web design includes a big team of people working together to get desired result. Hence, make sure you carefully plan the steps, delegate the duties to the responsible people. This includes responsibilities of web designing, content creation, branding and graphic images etc.
By considering these points, you have better chances of developing a good website for your company, ensuring all your business goals are met. Get in touch with our web design company Australia today to get the best help for your business.