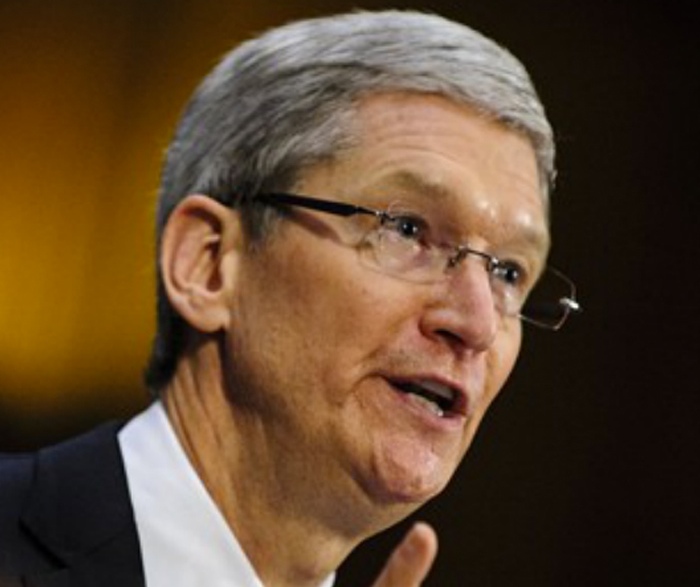 Tim Cook has certainly been hitting the news recently when it comes to Apple are their future plans; first it was him stating during their financial results call that the iPod is a declining product, and then it was that they are looking to reinvent the iPod for that very reason, and now Apple are said to be working on products which do not yet fit into any of Apple's existing categories.
In a recent interview with The Wall Street Journal surrounding Apple's recent purchase of more than $14 billion of their own stock due to the 8% decline in shareprice, Tim Cook says that they [Apple] are not ready to talk about what they've got going on, but they are working on some really great stuff.
This comes as, despite Apple announcing record figures in their recent quarterly financial call, Wall Street only saw that Apple's overall growth was down, and consequently analysts began to doubt further quarters predicted growth figures and the share price dropped to $500 from $550.
Apple iWatch on the cards?
However, in a bid to convince investors that they are wrong, Tim Cook insisted that the company have big things in the pipeline. "There will be new categories. We're not ready to talk about it, but we're working on some really great stuff," Tim Cook said. He continued to state that anyone reasonable would consider what Apple is working on as new categories. Of course, he could be referring to the much rumoured iWatch, or the Apple Television set which is hot on the rumour mill at the moment.
Tim Cook also wanted to reinforce that Apple remains a growth company, despite investors questioning the decline in revenue growth.
"I don't view that as being satisfied with being small or however you want to define it. I just want to say that the macro thing for us is making a great product and we must do that. If we can't do that, we're not going to force ourselves to hit a price point that makes us produce a product that we're not proud of because we lose who we are in that. We're not going to do that."
Apple are clearly not in the market to make the most phones, but to try and make the best, and it seems not matter what investors say, it won't force Tim Cook's arm into compromising what Apple does best.