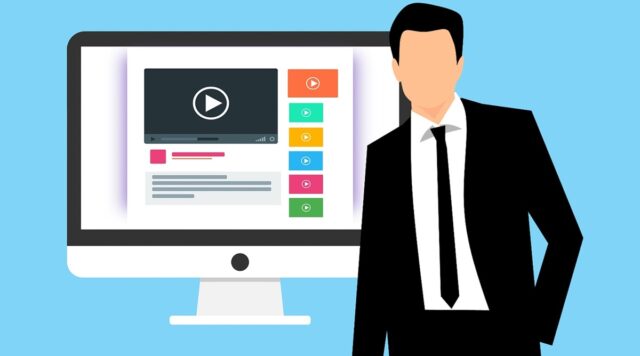 Consumption of media on the internet has been growing exponentially and the traction is not going to stop anytime soon. It makes the internet, the fastest growing advertising platform as basically almost all the services that people use on their phone/tablet/PC are powered by the revenue they generate from ads.
Most importantly, people appear to consuming video bits more and more; YouTube and Netflix make up for the biggest platforms that people watch continuously. Let it be episodes or similar videos, people appear to watching without taking a break. It makes video platforms, a great place for marketing.
Video marketing is not essentially new, TVs have been around for many years and the revenue generated from ads on the television is enormous. But the TV couldn't do what smartphone did, it made its way into way more people, making it a huge platform. So, to keep up with the latest trends, it is essential to invest in video marketing and not just video marketing but good "video marketing".
Marketing is tough and complex; it has to be worked out very carefully or else all the efforts go unnoticed. Video ads with text are destined to fail, its the visuals the capture the attention of the viewers and the visuals have to be so good, that they stick in the minds of the viewers. The process should be done without much effort, the product being marketed should effortlessly be stuck in the minds of the viewers.
Gaia.solar, a company dedicated to making solar energy the most popular way to generate electricity also depends on video marketing to make huge leaps. The company promises 80% reduction in electricity bills with a one time big investment and to attract people, it relies on smart and creative videos. In this case, it will make sense to highlight the beauties of the world that are being damaged because of the wrong usage of resources. A great place for marketing.
From business to organizations, it is proven that videos can make a massive impact on your potential audience. It doesn't matter if your goal is to create an ad for your product or a powerful fundraising video; as long as you do it in the right way, you are going to get a lot of attention from viewers. 
However, video marketing can sometimes get too expensive and out of the budget. It's not always compulsory to go with the best of the best video production houses; sometimes even the creators who are just starting-up can bring something fresh to the table and it could essentially make a fortune with less investment. The thing to remember is, the product has to be marketed effortlessly.