What is Purchase Order Financing and How Can It Help Your Small Business?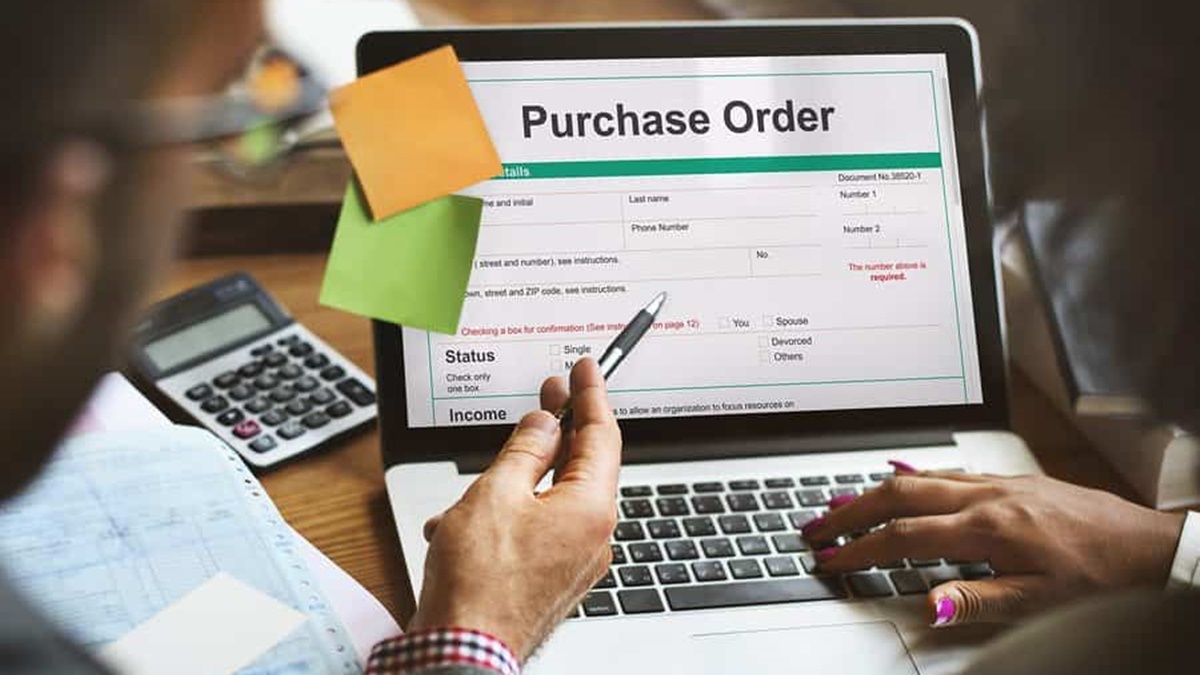 What would you do if you receive a large purchase order but you don't have enough money to fulfill it? Will you turn them down and possibly tarnish your reputation? For growing businesses, turning down clients is not an option. If you received a large purchase order and you don't have sufficient funds, you can apply for financing for purchase orders.
Purchase order financing (PO financing) gives business owners the money they need to fulfill customer orders. This type of financing makes it possible for business owners to take on larger projects even if your company doesn't have enough working capital. The PO financing company acts as a business partner, so make sure you choose a reliable and reputable lender. PO financing companies can help cover operational costs while taking your company to the next level.
If you are not familiar with financing for purchase orders, here's how it can help your business.
1.Your Customer Gives you a Purchase Order.
To begin your transaction, your customer will give you a purchase order that indicated the type of product they're looking to purchase, the quantity, and the date of delivery. For instance, if a hotel manager wants to purchase additional furniture and wants to purchase 50 new beds and bedside tables, they can create a purchase order and send it to the furniture company. The purchase order should contain the type of beds and tables they want to buy, the quantity, the delivery address, and the preferred date of delivery.
2.The Seller (you) asks a Quote from the Supplier.
After you received the purchase order from your client, you will then send a copy to your supplier. In turn, your supplier will check if they have enough inventory to fulfill the order and then send you a quote showing how much the purchase order costs.
Your supplier will send you the quote and you assess your business to determine whether you have enough money to purchase the goods from your supplier. If you don't, you can apply for purchase order financing.
When the hotel manager contacts their supplier for the price of 50 tables and beds and realizes they don't have enough funds to purchase the goods upfront, applying for purchase order financing lets you pay your suppliers so you can fulfill customer orders.
3.The Seller (you) will take on Purchase Order Financing.
If you choose to apply for purchase order financing, make sure to work with a prestigious financing company. To qualify for PO financing, you need to show your customer's original purchase order, as well as the quote from your supplier.
As for the hotel furniture, if the furniture company decides to apply for purchase order financing, they should be able to provide the initial purchase order and the quote. After reviewing your documents, the financing company may approve your application and agree to finance your business.
4.The PO Financing Company you're Working with will pay your Supplier.
Once your application is approved, the lender (financing company) will pay your supplier. The amount should include the costs of manufacturing to delivering the goods to your customers.
5.Your Supplier will Send the Products to your Customers.
When your supplier receives the payment from your lender, they will fulfill the purchase order you sent and deliver them directly to your customer. Most of the time, sellers are not involved in this process. For instance, if the supplier makes and delivers 50 beds and tables, they will send the order directly to the hotel, rather than to your company.
6.You send an Invoice to your Customer.
After the goods have been delivered, you can request payment by sending an invoice to your customer. The terms and conditions stated in the invoice should stick to the terms outlined by the PO financing company during initial funding.
7.Your Customer will pay the Invoice.
With purchase order financing, your customers will not send you the payment. Instead, the money will go directly to the PO financing company. Based on the previous example, the hotel manager will pay the PO company directly, rather than to you (seller).
8.The PO Financing Company Subtracts fees before Sending the Payment your way.
Once the PO financing company receives the invoice payment, they will subtract any fees as stated in the lending agreement. Afterward, they will send the remaining funds to you.
Learn More About Financing for Purchase Orders Today!
Getting a large purchase order is exciting, especially for growing companies. Financing for purchase orders provides financial assistance to business owners who need working capital to fulfill customer orders. If you want to know more about purchase order financing, check out SMB Compass today.