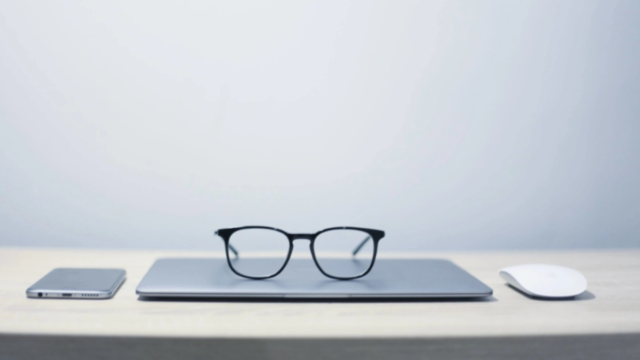 While working from home, most of us lose track of our working hours and keep sitting in front of the screen for almost the whole day. Right from waking up to those emails for urgent tasks to follow-up emails till evening, you have many things lined up for the day. Amidst all this, you miss out on taking care of your eyes, which suffer from strain all day long. A pair of laptop glasses for eye protection is a must to maintain eye health. They have technically advanced glasses for complete protection. Laptop glasses are different from reader glasses as they have the required coating on them, whereas reader glasses usually just magnifies the text to make reading easy.
Many brands are working on manufacturing laptop glasses. Find below a few elegant eyeglass designs which are comfortable to use:
1. Airy and Light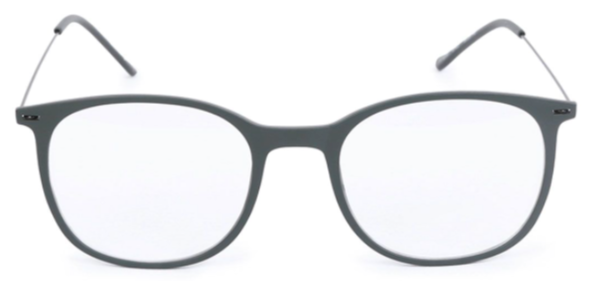 These full-frame eyeglasses are perfect for getting your work mode on. Being as light as air, they make you feel comfortable all day long. With a mix of a professional and casual look, they keep you all-time stylish and prepared for the meetings which might come up at any time while working from home.
2. Rectangle Glasses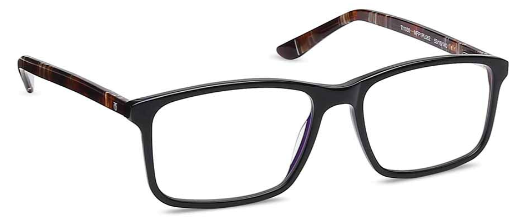 This pair of rimmed glasses with a black front and brown temple perfectly fits all face shapes and sizes. They have super comfortable integrated nose pads that help avoid stress on your nose. Apart from all this, they provide full coverage to your eyes and protect them from the blue light radiations from your screen.
3. Sturdy and Sophisticated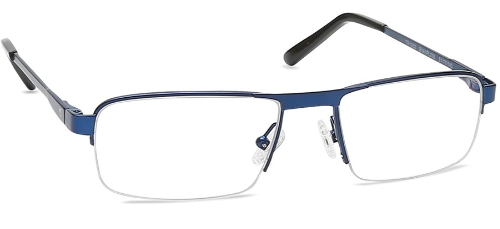 Are you looking for a lightweight and sturdy pair of laptop glasses for eye protection? These semi-rimmed glasses prove to be suitable for all occasions. This frame is not one of those shiny looking frames; instead, it has a subtle matte finish, making it a go-to frame to solve all your purposes.
Here are a few reasons you should opt for laptop glasses to provide extra protection to your eyes and keep them safe:
4. Alleviates Eye Strain and Headache
Your eyes might feel heavy after working for a long day while sitting in front of your computer. This might cause severe headache and eye strain, thus, reducing your productivity level and damaging your eyes. Therefore, using laptop glasses for eye protection is necessary to keep away all the strain and headaches.
5. Blocks Blue Light from Entering Your Eyes
Blue Light, also known as High Energy Visible (HEV) light, is very harmful because it regulates your circadian rhythm. Blue light delays your sleep cycle, and therefore, you're unable to sleep overnight properly, which causes stress. And that's where laptop glasses for eye protection come into play and block the blue light.
6. Safety from Computer Vision Syndrome
Eye problems caused by exposure to digital screens fall under computer vision syndrome. It includes dryness and redness of eyes, eye strain, blurred vision, burning sensation, etc. After a long tiring day, it gets difficult to deal with such problems, which might further put you in distress. Therefore, a pair of laptop glasses is essential.
7. Minimize Screen Glare
Having an anti-glare coating, the laptop glasses do not let the glare reach your eyes and increase the contrast. This helps you in having a better and clear vision. Also, it helps in preventing eye strain caused by long working hours.
Pamper and Protect Your Eyes with All the Essentials
Hours spent in front of screens have been increasing gradually. Be it for shopping, setting up, running your online business, or completing the tasks assigned by your employer. Along with giving your best, use a pair of laptop glasses to be more efficient and productive. Renowned Retailers like Titan Eyeplus provide laptop glasses for eye protection from reputable brands like Fastrack, Titan, etc.
Choose and buy a pair of laptop glasses today!