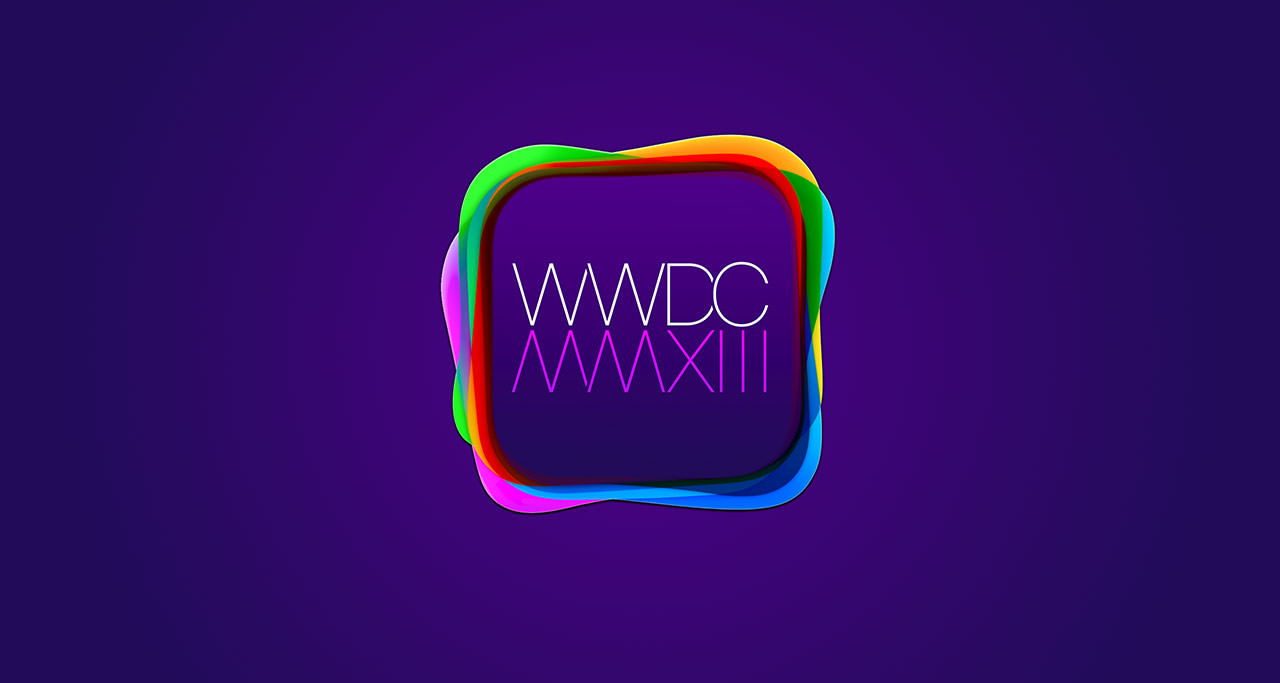 Wow, what an event. Apple's opening keynote just finished, with Tim Cook taking to stage to reveal some awesome new things. We take a look at the WWDC 2013 roundup and what's in store for Apple over the next few months.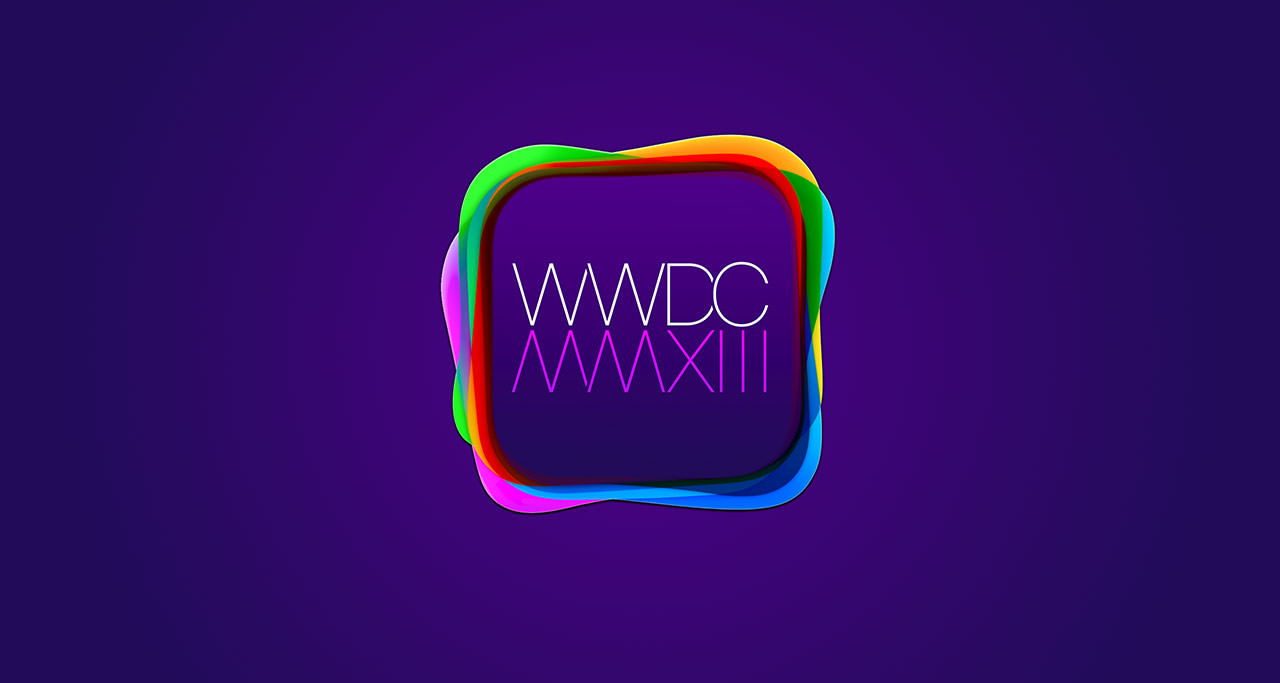 900,000 Apps in the App Store
Apple kicked off the keynote with a staggering statistic: there are 900,000 apps in the App Store, of which 375,000 are optimised for the iPad. In addition, Mountain Lion has sold 28 million copies since being launched. The 900,000 Apps is up from 700,000 that Apple stated at the September 2012 iPhone 5 event showing that developers really do love creating new Apps for iOS. Cook highlighted the fact over 50 billion Apps had been downloaded from the App Store, and why not it's a fantastic number that is really hard to get your head around. As for iCloud, Apple had issued 7.4 trillion push notifications and has 300 million users using the iTunes in the cloud service.
Apple launches OS X 10.9 Mavericks
As we'd previously expected, Apple announced its next version of desktop operating system software called Mavericks which brings the version number to OS X 10.9.
Mavericks includes over 200 new features, of which some include tabbed Finder, file tagging, as well as Maps and iBooks for OS X. In addition, multiple display support has been improved, together with Apple TV sharing. Safari has seen some updates also, which includes an updated bookmarks bar and "massive performance improvements".
The new version of Safari had its focused placed on the low energy consumption it has been optimised for, being compared to Chrome and Firefox, it now uses much less than its competitors. In addition, we see the integration of iCloud Keychain which brings Chrome-like password syncing to Safari. Continuing the theme of Safari, we see an enhanced sidebar which now contains the reading list and a whole bunch of new features. Safari also features deep Twitter integration to make sharing even easier.
Maps and iBooks
In addition to Mac OS X 10.9 Mavericks updating existing Apps and bringing Maps and iBooks to the party, Maverick also brings a whole load of new functionality. Notifications in 10.9 be see users being able to quickly reply to iMessages, FaceTime calls, and emails directly from the desktop notification. In addition, the notification center on OSX 10.9 will aggregate notifications from iOS too. These notifications have also been opened up to websites to allow messages and alerts to be pushed to the Desktop of OS X 10.9 to keep a user up-to-date with any information the website desires. Not only that, but Mavericks introduces a "While You Were Away Notifications" feature which will collect all of the notifications you missed when your Mac was asleep.
Mavericks OS X 10.9 also sees the removal of the skeuomorphism that was once present in the Apps, with a more minimal UI being added to the Maps, Calendar, Contacts, and Reminders applications.
MacBook Air Refreshed
As we (kinda) predicted, the MacBook Airs were refreshed with Intel Haswell processors. We'd heard some form of MacBook was going to receive the new Intel processors, and it turns out the MacBook Air was the lucky winner.
The chassis remains unchanged, but the MacBook Air refresh introduces an updated processor with better graphics performance, together with 12 hours of battery life for the 13-inch version, and 9 hours for the 11-inch. The new Intel HD Graphics 5000 is said to bring around a 40 percent increase in GPU performance. The new MacBook Air models also have 802.11ac Wi-Fi connectivity and flash storage is said to up to 45 percent faster than previous models.
Both models are available today from Apple's website. Apple has lowered the prices from the last generation: The 13-inch model starts at $1,099 with 128GB of flash storage, and $1,299 for 256GB. The 11-inch model will start at $999 with 128GB, with a 256GB model available for $1,199. All models have a 1.3GHz processor and 4GB of RAM.
New AirPort Extreme and Time Capsule
Nestled in the MacBook Air announcements was an update to the AirPort Extreme and Time Capsule hardware. The routers add 802.11ac Wi-Fi connectivity and are a taller and skinnier chassis measuring in at 3.85 x 3.85 x 6.5-inches. The Airport Extreme is selling for $199, while the 2TB and 3TB Time Capsules are going for $299 and $399.
New Mac Pro introduced
We also saw Apple bringing back to life the Mac Pro name with a desktop that is completely redesigned. The new Mac Pro takes advantage of new Intel processors and is around 1/8th the footprint of the old Mac Pro, standing at 9.9-inches tall and 6.6-inches wide. It is powered by Intel's next generation Xeon E5 processors with 12 cores and features dual AMD GPU's. It has all the expected ports you'd want, including Thunderbolt 2 ports. It is scheduled to ship this fall. Check out a full rundown of it here.
iWork for iCloud
This is Apple's answer to Google Docs and it looks great. It allows users to edit Pages, Numbers, and Keynote documents inside desktop and iOS browsers. The web-based app suite is capable of handling Microsoft Office documents, and will be available to developers from today.
Apple announced 600 million iOS devices sold
Before releasing iOS 7 onto the worlds media, Tim Cook took a second to tell everyone just how great iOS is. He stated that over 600 million iOS devices had been sold and of those 93 percent are running iOS 6. He didn't hesitate to take a stab at Android though with that figure. In addition, iOS is the most satisfying mobile operating system having won nine consecutive JD Power awards.
iOS 7
Now onto the good stuff, the feature everyone has been waiting for. Apple officially announced their latest update to their popular mobile software, iOS 7.
Tim Cook stated that iOS 7 is the biggest change to the platform since the iPhone was introduced five years ago. The new design is everything we have been hearing about in the weeks leading up to WWDC 2013 – there are slimmer cleaner fonts. flatter icons, a new slide-to-unlock function and a whole new control panel that slides up from the bottom of the screen which provides a variety of toggles and frequently accessed settings. Everything has been redesigned, with the stock apps now including a live weather app with new animations and UI.
iOS 7 is said to appear bigger on your iOS device as it makes better use of the screen real estate available. As expected all the skeuomorphic apps have lost that design and have adopted a very clean simple look which just works. This is together with a redesigned status bar that features a series of dots for the signal, as we saw in an earlier leaked concept.
Apple has also added AirDrop functionality to iOS 7, as expected, which can be accessed from the new Control Center. It works exactly as it does on OS X and is a much welcomed feature.
Photos
Together with this added functionality, the iOS 7 Photos App adds a variety of features, automatic sorting, and new sharing features. It now includes a moments feature that allows automatic organisation of your camera roll into logical events for easier, quicker browsing.
Siri
That's not all for iOS 7, Siri has gotten a facelift and has been given a lot more capabilities. Users can now choose between the male and female voice in their native language, and the voice has been optimised to sound a lot more natural. Users can now also query Siri for results from both Wikipedia and Twitter. It seems Google has also been pushed out of the results for Siri searching the web and has now been replaced with Bing search.
Siri has adopted the new updated flatter UI and just looks a lot better and easier to interpret than the current design.
iOS In Car
Apple also announced at WWDC 2013 the ability to bring iOS 7 to your car, allowing access to your Maps, Messages, Contacts, and of course Siri. The UI is completely redesigned from iOS 7, and it seems a different platform, but enables the iPhone to be mirrored to your in-car display in a way that is optimised for cars. Apple are said to be working with numerous manufacturers to implement this new feature.
Auto-App Updates and FaceTime
Rounding off the new features that were presented on-stage is the ability for Apps to auto-update themselves – something that has been 'borrowed' from a Jailbreak tweak that I personally use. A User will no longer have to navigate into the App Store to install updates, iOS 7 will automatically handle that for you.
iOS 7 also implements a VoIP service by allowing FaceTime voice calls. The new service will allow you to call a contact free of charge and just use audio.
Roundup
And that's WWDC 2013 in a nutshell. Be sure to check back here at Tapscape for a full rundown of each of these new additions, together with a full breakdown of all the good bits of iOS 7 introduced by Apple today.
Drop us a comment in the section below, let us know what you thought of WWDC 2013 today. I personally thought it was the best one yet.