It's really interesting to watch Microsoft's Xbox 360 branch out into areas outside of gaming. They've used the Xbox 360 to sell music, movies and TV shows among other things. Now, they're using it to get gamers to be more involved and knowledgeable in the upcoming US elections. How do they intend to get their users to fulfill their civic duty? Offer them free stuff tied to the highly anticipated Halo 4, of course!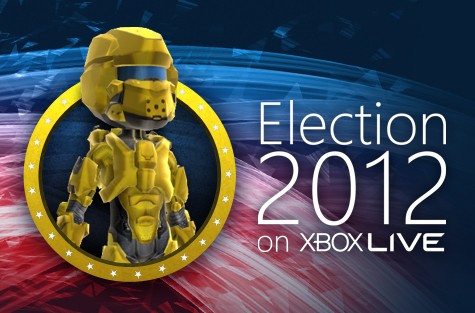 Xbox Live Rewards members that tune in to watch the Xbox Live coverage on at least three of the four events will receive a shiny, gold Halo 4 armor for their avatars. Still interested? The Xbox Live coverage will be on different Presidential/Vice Presidential debates and are expected to run from 9 to 10:30 PM EST. Below are the dates:
October 3rd: Presidential Debate on Foreign Policy
October 11th: Vice-Presidential Debate
October 16th: Presidential Debate on Domestic Policy
October 22nd: Presidential Debate
Halo 4 fans, or anyone who just want free stuff for their avatars, will not only get to see the crucial debates live but will also be able to participate in an interactive polling system. Wondering if you can submit questions to the debate? Sure you can, via Twitter. All you have to do is include the hashtag #XboxPoll when tweeting your question for the candidates.
Those who fulfill the requirements will be notified via e-mail "on or around 11/1/2012." The e-mail will contain a token that will allow users to download the Halo 4 avatar armor from the Xbox Live Marketplace.
The US elections happen on November 6th. Halo 4 hits stores on the same day. Will you be voting and grabbing a copy of Halo 4 on the game's launch day? Let us know in the comments below!
[via Xbox]