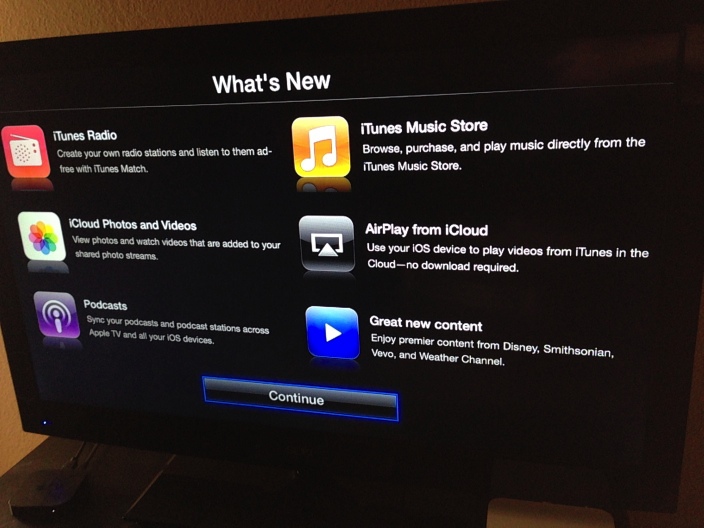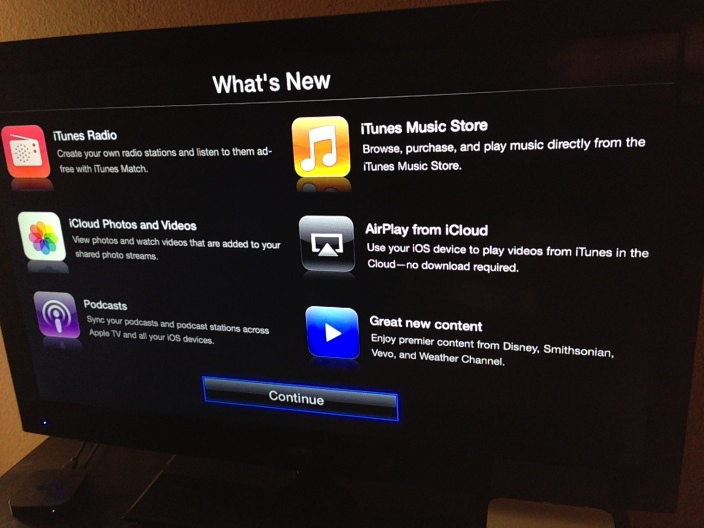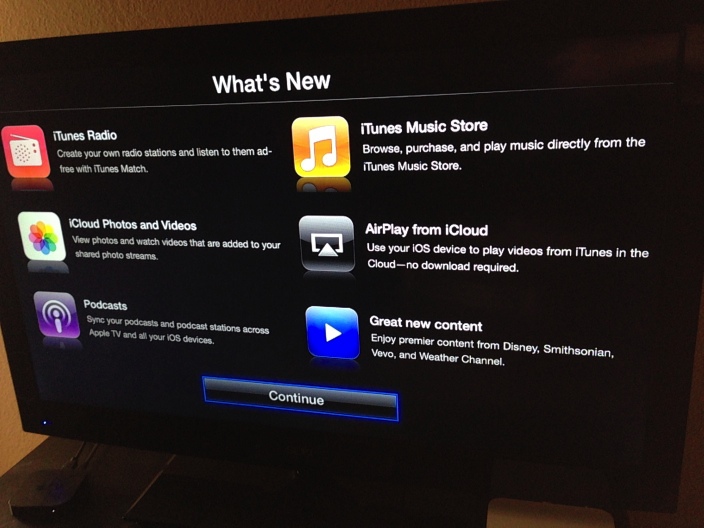 Some folks say a new television product is coming next month. That is, perhaps, doubtful. What is now beyond question is the long-rumored Apple TV 6.0 software update. And, as expected, Cupertino's new Pandora competitor, iTunes Radio, is part of the streaming audio mix of the market leading set top box.
Wired is reporting that Apple TV 6.0 firmware is now available for download. Based on the hyper popular iOS 7, this software update delivers iTunes Radio, completing Apple's rollout of the audio streaming service.
Apple TV 6.0: Direct Download
— Apple TV 2G (AppleTV2,1) version 6.0 (Build 11A470e)
— Apple TV 3G (AppleTV3,1) version 6.0 (Build 11A470e)
— AppleTV3,2 (AppleTV3,2) version 6.0 (Build 11A470e)
iTunes Radio, which is either free with advertising or $25 per year when bundled with iTunes Match, is also available via the Music app on the iPhone, iPad and iPod touch, as well as Mac via the iTunes app.
Apple TV: More Than a Hobby
The just released Apple TV 6.0 firmware update also brings AirPlay form iCloud, which allows users to stream purchased content (i.e. music, movies, TV shows, etc) and shared PhotoStreams.
Although Apple TV 6.0 brings solid functionality that easily beats the competition — Apple TV Takes 56% of Set Top Market — many observers won't be satisfied until Cupertino finally delivers its long-awaited iTV television set.
Are you happy with the Apple TV as is or are you expecting more from Apple and "Timid Tim"?
Via Razor Fly