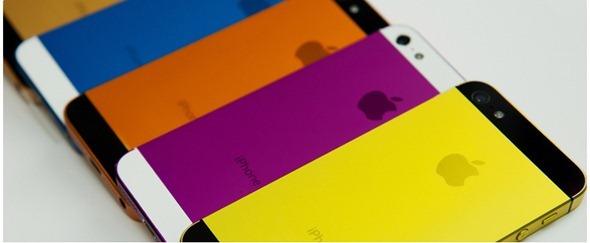 Another day, another Apple rumour. Today it's about the iPhone 5S from analyst Peter Misek, who has previously speculated about multiple colour iPhones, claiming the next iPhone will in fact be called the iPhone 5S (putting to bed any speculation it will be the iPhone 6) and it will be released in June 2013.
StreetInsider reports (via 9to5Mac)
Misek […] said checks indicate that preliminary builds for the iPhone 5S will start in March for a launch in June/July. "As word of the earlier production schedule starts to spread, we believe we could see a slight slowing of demand CQ1 in anticipation of the new product launch and Apple will likely start curtailing channel inventory. Therefore we tweak down our CQ1 iPhone shipment estimate from 48M to 44M, which is still well above widespread fears of shipments in the mid-30Ms."
MacRumors also provides some interesting points around Misek's prediction and also the iPhone 5S:
Based on our checks, likely updates include a new super HD camera/screen, a better battery, and NFC. Possible updates include an IGZO screen for Retina+, 128GB storage, and coming in 6 to 8 colors.

Several iPhone 6 prototypes appear to be floating around. The model with a 4.8? screen is the most interesting. It has a Retina+ IGZO screen, a new A7 quad-core processor variant, and a new form factor with no home button. Full gesture control is also possibly included.
Releasing in June would indicate a more aggressive product release cycle than we've previously seen, something that has already been speculated with the iPad lineup, so seeing it replicated with the iPhone 5S is possible. If these rumours are true, we can expect to see an iPad refresh in March, followed by a new iPhone 5S in June.
Misek's predictions need to be taken with a pinch of salt, however, with some false predictions in the past, but an iPhone 5S release in June matches up with the rest of the rumours we have been hearing.