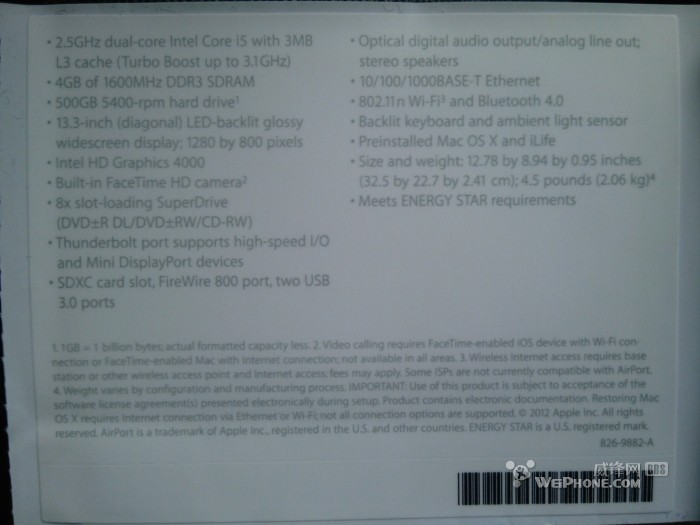 While Apple have not yet officially announced an upgrade to the MacBook Pro line, there is wide consensus amongst the tech press and industry observers that the MacBook is due for an imminent refresh.
The same source that earlier leaked an image on to a Chinese forum allegedly showing the 13″ MacBook Pro specs has now updated the post to include some dubious specs purported to be from the new 15″ MacBook Pro.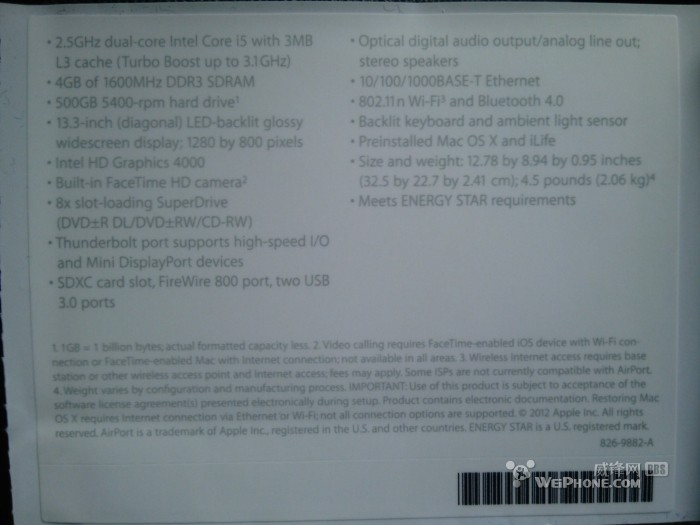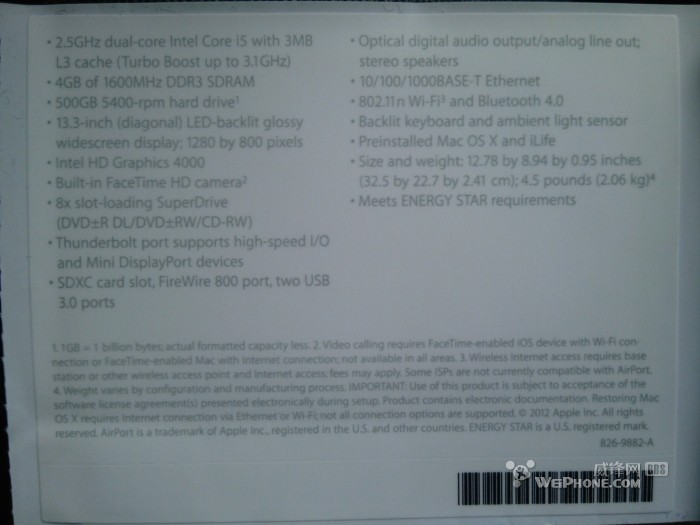 From the above image, the 13″ MacBook Pro is expected to feature the following specification:
2.5 GHz dual-core Intel Core i5 with 3MB L3 cache (Turbo Boost up to 3.1GHz)
4GB of 1600MHz DDR3 SDRAM
500GB 5400-rpm hard drive
13.3-inch (diagonal) LED-backlit glossy widescreen display: 1280 x 800 pixels
Intel HD Graphics 4000
Build-in FaceTime HD Camera
8x slot-loading SuperDrive
Thunderbolt port supports high-speed I/O and Mini DisplayPort devices
SDXC card slot, FireWire 800 port, two USB 3.0 ports
Optical digital audio output/analog line out: stereo speakers
10/100/1000BASE-T Ethernet
802.11n Wi-Fi and Bluetooth 4.0
Backlit keyboard and ambient light sensor
Preinstalled Mac OS X and iLife
If the above specs are correct, then there have been very few changes made with respect to the current model MacBook Pro. This will come as a disappointment to many, with recent rumors pointing towards a redesigned and slimmer form factor with a quad-core processor and high-resolution retina display.
According to the post, the MacBook will still feature SuperDrive, despite most prior reports indicating that the next MacBook Pro would drop the optical disc drive in order to reduce weight and size. A physical ethernet connection also seems an outdated and unnecessary inclusion.
The same source went on update their post to include the alleged tech specs of the 15″ MacBook Pro:
i7 2820 2.3GHZ/2x2GB/500GB
i7 2860 2.5GHZ/2x4GB/750GB
Custom 2.7GHZ/2x4GB/1TB
Card is NV GT650M 1G
If these specs are correct, which seems improbable, Apple will be using old-model CPU's in the new 15 inch MacBook Pro. Given that the 15-inch specs appear inaccurate, and are from the same user, an extra wave of doubt is cast over the original "leaked" 13″ MacBook Pro specs.
In any case, last year's MacBook Pro refresh featured a very minor speed-bump and anything except a major update to the 2012 range is likely to be very poorly received by consumers holding out for an upgrade.
There's a good chance that the new MacBook Pro line-up together with OS X Mountain Lion will be introduced at this year's World Wide Developers Conference (WWDC) in San Francisco this month.