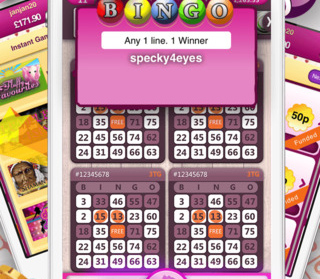 If you're going to spend your time (and money) with an online gambling app, it had better be one with a solid reputation. 888 Holdings, the firm which backs 888Ladies, is one of the biggest names in the industry, and for good reason – online gambling, either via a mobile app or desktop version is their forte and products with the 888 tag are some of the best in the business. 888Ladies focuses on the popular bingo market and, as it turns out, isn't just for people in retirement villages.
The development team has worked hard to make the "Ladies" moniker earn its place in the title. It's a pink, fluffy app, aimed directly at the feminine end of the gambling spectrum. Seems a little pointless, at first glance, to tie a pretty ribbon around a gambling app – surely bingo is bingo? – but a comforting, appealing aesthetic is surprisingly important when it comes to choosing a gambling platform. Just watch as punters wander around a casino looking for that one specific slot machine which they feel a particular affinity to, much of the time it's purely based on the design of the thing. In that regard, 888Ladies wears its girly label with pride.
Naming conventions aside, the gambling itself doesn't make too many concessions. It's still bingo, in its various forms, and it's still wonderfully addictive. Especially as there is real money on the line. Keep in mind that proper gambling for hard currency is heavily legislated on the App Store, available only in certain territories, which is why you won't find 888Ladies on your US storefront.
To accompany the various bingo formats included, 888Ladies also throws in a number of slot machines in to mix things up when you need a break from the core games. When the excitement of winning (or, more likely, the agony of losing) money starts to take its toll, there's a chat area where likeminded gamblers can chew the fat until they're ready to get back in the game. The charming design style pervades throughout, and creates a welcoming atmosphere. 888Ladies has a lot to offer bingo fans, and while this one is clearly geared towards the girl gamblers out there, that doesn't mean that the lads can't get stuck in too. If you've been looking for a mobile platform to get your bingo thrills, with the added bonus of slots for a dash of variety, in a neat and cheerfully designed package, 888Ladies has you covered. UK App Store users can grab it free, right here.
Requires iOS 6.0 or later. Compatible with iPhone, iPad, and iPod touch. This app is optimised for iPhone 5.