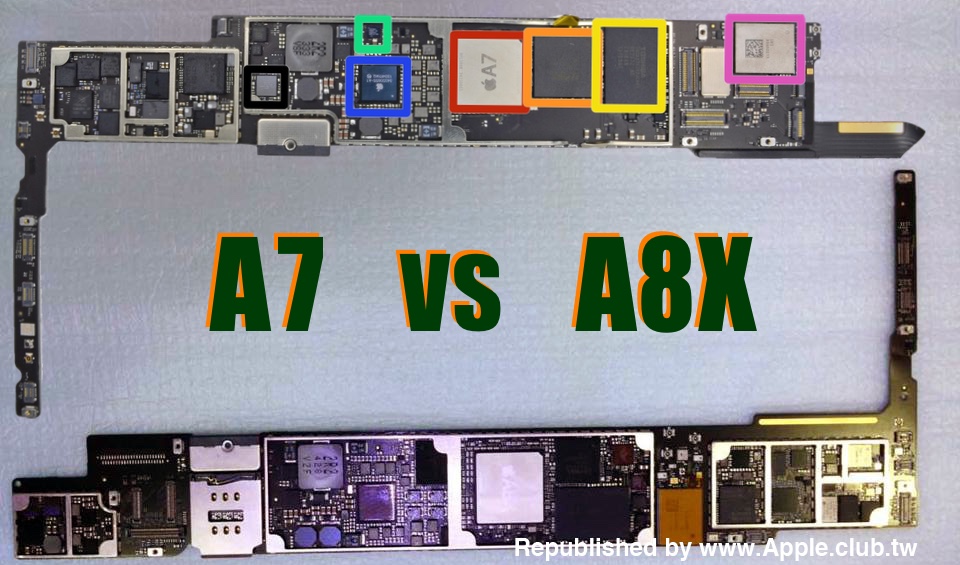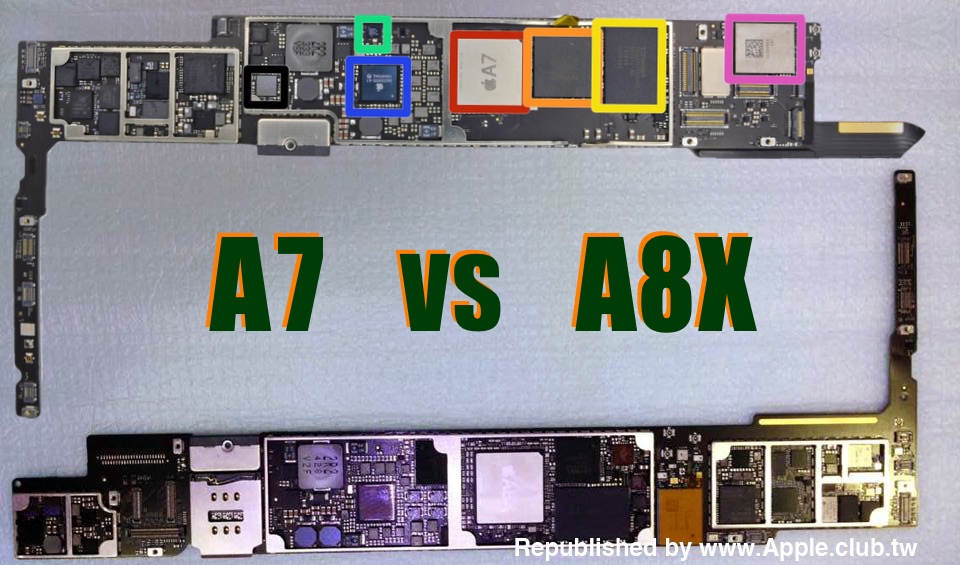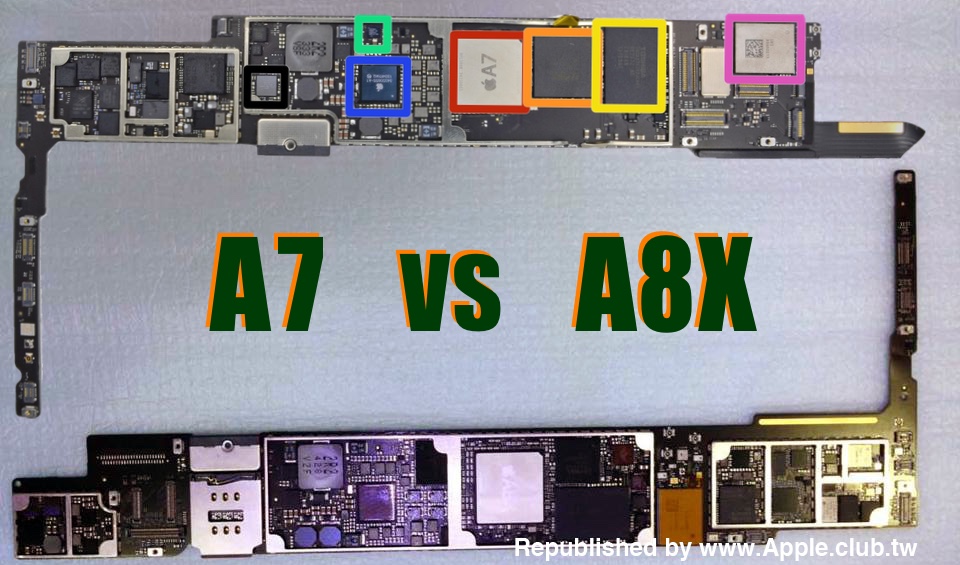 Everything you need to know about the second generation iPad Air and iPad mini with Retina will be announced Thursday. Moreover, this year's Mac + iPad Apple Event will be streamed. You can wait to learn more about the A8X processor, right?
Pfft, as if. Rules, and waiting, are for chumps!
Tapscape has kept right on top of the latest 2014 iPad juice. This includes, of course, the omnipresent rumor that Apple's upcoming tablet refresh will be powered a variant of the A8 processor used in the iPhone 6 and iPhone 6 Plus.
That said, fresh spy photos from Taiwan's Apple Club underscore the validity (Chinese) of our earlier reporting.
A7 Specs —  1.4GHz — QuadCore PowerVR G6430 — 1MB L2 — 4MB L3 — 28 nm
A8X Specs — 1.5GHz — QuadCore PowerVR 6XT (??) — 1MB L2 — 4MB L3 — 20 nm
The A8 chip is advertised as offering 50 percent better energy performance. Assuming the A8X does indeed run at a higher clock rate and include beefier graphics, it will perhaps offer somewhat less efficient power characteristics.
The A8X specs shown above are guestimates, based on Apple's past practice. Last year, Apple put an A7 in both its iPhones and iPads, but ran the chip in their slab slightly faster. Additionally, it's widely expected that this year's iPad Air will come with twice the RAM — two whole gigabytes! A first for an Apple mobile device.
The last time Apple pushed out an X variant of its mobile system on a chip was the A6X. It ran slightly faster than the A6 and also offered a slightly beefier GPU. Expect the same or very similar approach with the A8X.
Another change baked into the A8 in iPhone 6 and perhaps the A8X in the iPad Air is that Apple is transitioning chip manufacturing away from Samsung to Taiwan Semiconductor Manufacturing Corporation. Regardless, it's believed that up to 40 percent of the A8 processors made for the iPhone 6 are being fabbed by Samsung.
Are you liking Apple's iPad specific A8X processor — it's sexy, no?
Via Engadget