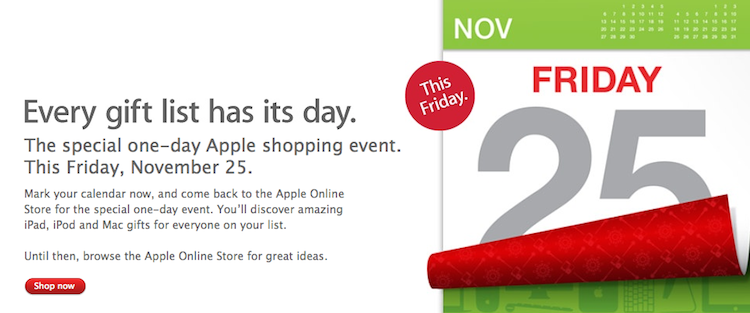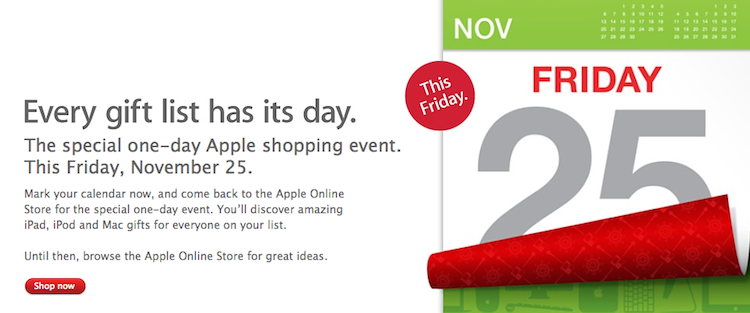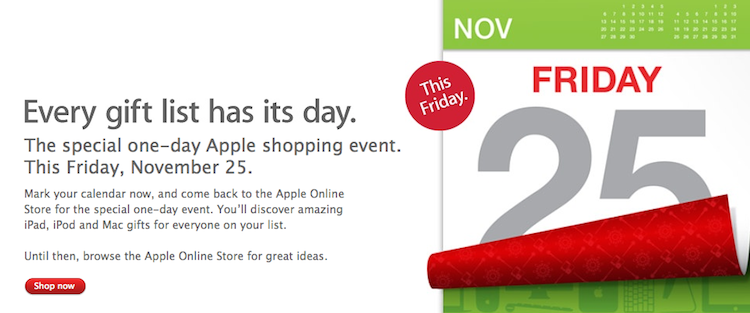 Apple has begun posting short Black Friday (Black Friday) sale teasers, with the first appearing in the Australian online store, with identical notices now also noted in the UK and Italian stores.
The teasers hint at a special one-day-only Apple shopping event which will be held worldwide on November 25th (this Friday).
Mark your calendar now, and come back to the Apple Online Store for the special one-day event. You'll discover amazing iPad, iPod and Mac gifts for everyone on your list.
Last year Apple offered $101 off the iMac, Macbook Pro and Air with relatively small discounts of $11-$41 on iPod and iPad.